On August 11th my husband and I were working in our yard when, our dogs ran over to a tree. They were barking a causing quite a fuss. We went over to investigate. We found two male kittens one up a tree and the other hiding in a bush. We caught the kittens and brought them in the house. We were saddened to see the poor condition of these 10 week old babies. They were malnourished, grossly underweight and infested with parasites. The filthy, lethargic and sickly kittens had been abandoned. We found that they had a bad case of roundworms and were covered in fleas. We just had to intervene. We dewormed, bathed and treated them for fleas. They were so sick at first they wouldn't eat or play. Even our dogs didn't bother them. It was like they knew the kittens were very sick.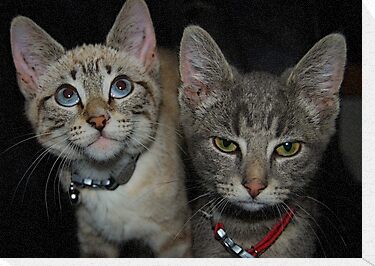 One week later… they are happy, healthy, and thriving. The kittens are parasite free, eating well and running around the house. They are wonderful and well behaved little boys. I can't understand why someone would just dump them. The poor babies must have been out on there own for days if not, weeks. If we haven't found them, I don't think they would be alive today.
Now that they are getting healthy, we'll need to find them a good & loving home soon. We have 5 dogs and just can't have anymore pets. In the meantime, they will live with us. I just can't bare the thought of bringing them to the animal shelter. They have been though so much already.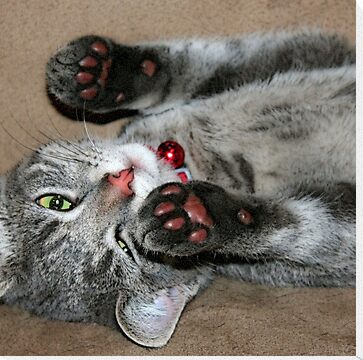 One Month later… The kittens have more than doubled in size, are very active and back to 100% health. Their time with us is now over. We just found the boys a new home. They have gone to live with a nice family near by. We will miss them very much.