"Young Frangipanis" featured in "Cee's Fun Artsy Friends"
On my first visit to the U.S. Botanic Garden in Washington D.C. this year, I photographed my favorite Frangipani flowers. On my next visit, I was sad to see that they weren't there. Not until my last visit out of 4, did they bring them back. The flowers had not bloomed fully but the sunlight was so perfect on this day. I can't wait to return in 2010 for spring!!!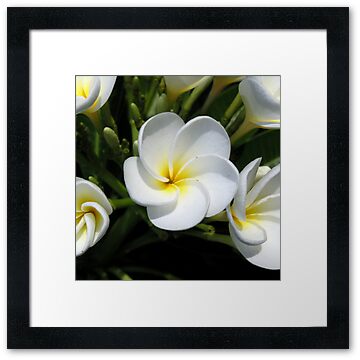 Thank you so much Cee and Chris for this brilliant group feature!!!
Ken Thomas