"The Scarlet Photographer" featured in "The Photographer in Action"
I had a great time this year photographing the sights at the National Mall in Washington D.C. Midway through the year, I started photographing more candid moments. I took this photo toward the end of Fall. I was on the top step of the Lincoln Memorial and as this lady was photographing her friends, I noticed her camera gear. She had a first gen Canon 5D with 24-105mm F4L so at this point, I had to grab a shot. LOL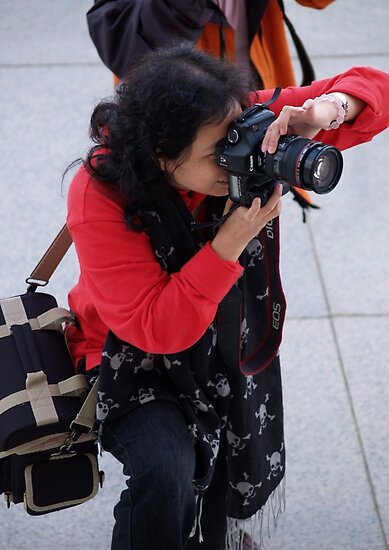 Thanks so much for this awesome group feature!!!
Ken Thomas