Hello, my friends and fellow artists! I am sorry that I have been away for a few months. My attentions have been directed elsewhere, but I have missed you. Thankfully, I am still connected to many of you on Society6 or Facebook!
I had a couple of recent sales here on RB, and wanted to express my thanks to the buyer(s).
I sold two posters of Adele – which pleases me so much!! Thank you, thank you!!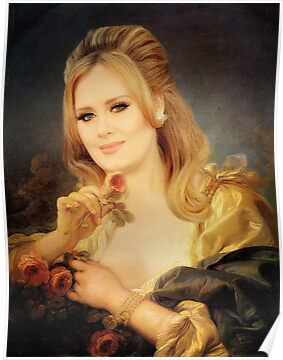 and a greeting card of Penguin Greetings also sold! Thank you SO much!