The painting of Twilight Reflections
In the Solo Exhibition Group here on Redbubble, members of this group set up their own art studio where they can post images of their work at each stage as they go. Feedback and comments from other artists help to encourage and challenge each individual in their own work, creating confidence and growth. There is always something new to play with and experiment with, and with the support of fellow artists it has become quite an amazing and rewarding community to belong to. Photographers and artists enter into an agreement for interpreting other members photos and post their progress in their studio, or you can interpret from your own photos.
For this painting I used my original macro photo taken from a boat bottom, "Twilight Reflections by the Lake"as my inspiration for this work. This was painted as a gift for my brother.

Twilight Reflections by the Lake
by Kathie Nichols
This is a canvas board 12″ × 24″, painting with Atelier Interactive Acrylics and texture paste.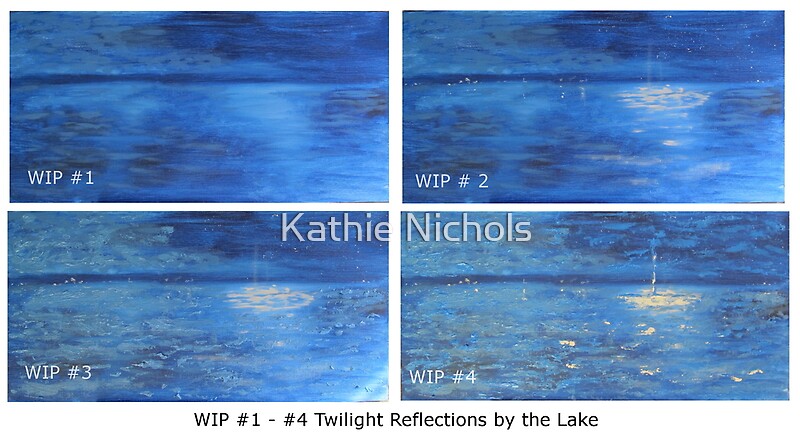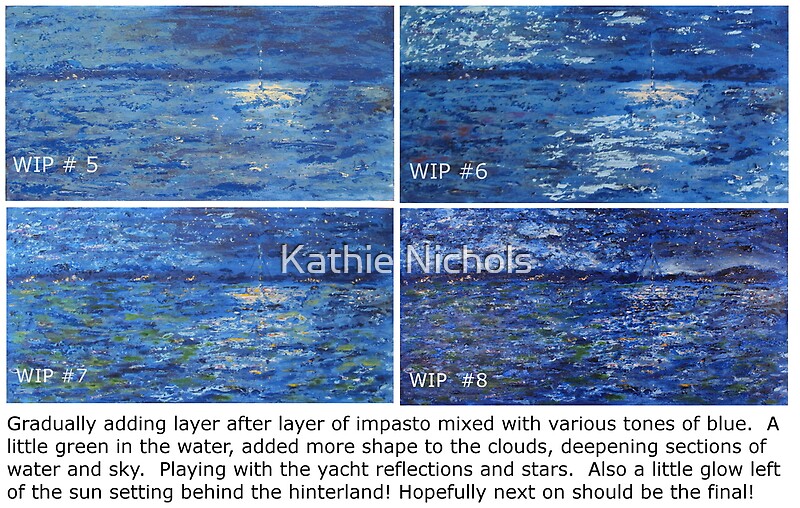 You can also view comments and feedback from other artists of my painting in my workshop Studio in the Solo Exhibition Group here on RB page 14, just click on the link below.
Kathie Nichols Workshop Studio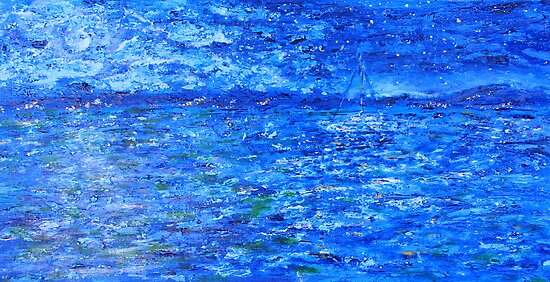 Twilight Reflections
by Kathie Nichols
All my work is available to purchase either as photographic prints, canvas prints, cards, mobile phone covers, ipad covers, posters and now even tote bags and throw cushions. I am also available for commissioned work and special orders, so if any of my images aren't available in a partiular product that you cannot see here, just contact me and I should be able to organise it for you