tattoos of girls and elephants, birds and owls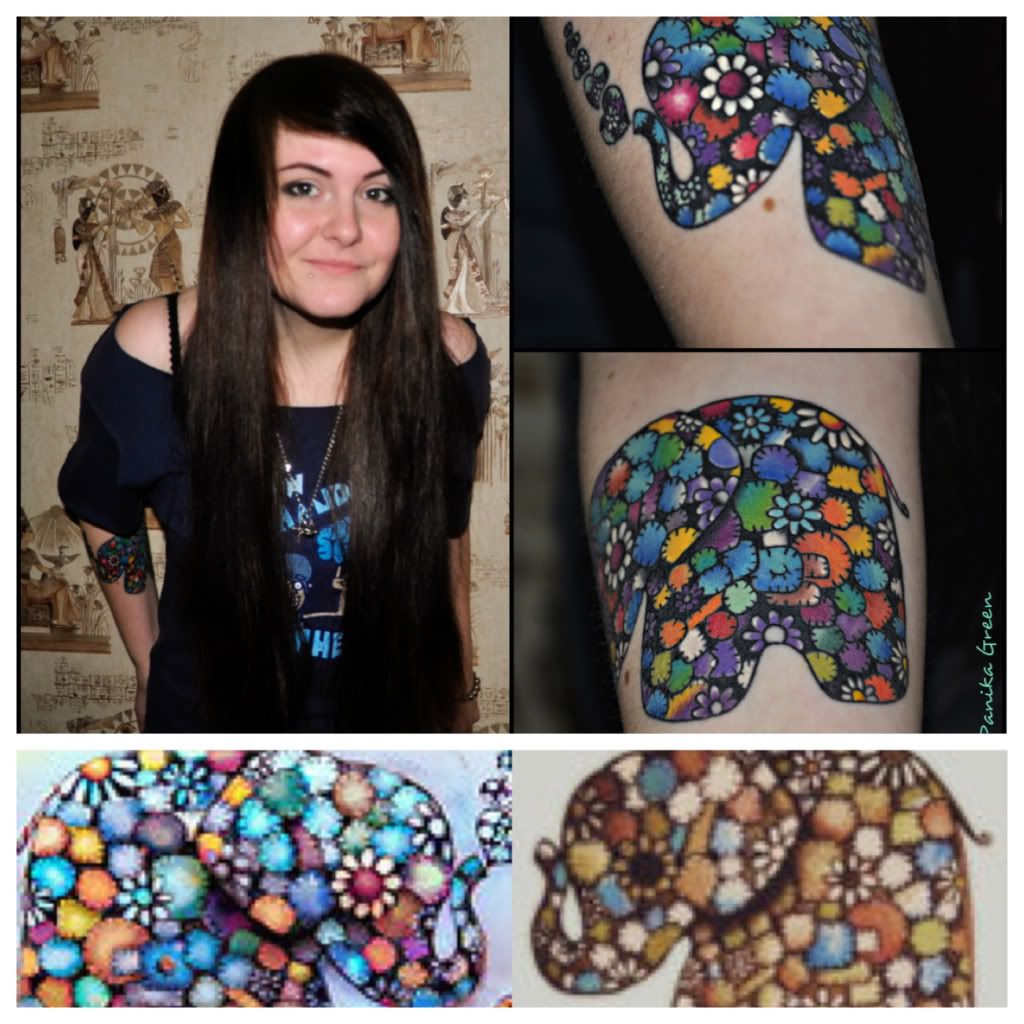 …some good news! A new tattoo to share, this is derived from my artwork Little Sunshine the Patchwork Elephant and Patchwork Elephant, one of the most gorgeous tattoos I've ever seen and here is beautiful Panika modelling her new KT tattoo…thank you so much Panika for sharing with me/us, I'm so happy you like my work and so excited if you end up getting another one, I'd love to see that one also! Available here as prints and cards or on tshirts and stickers here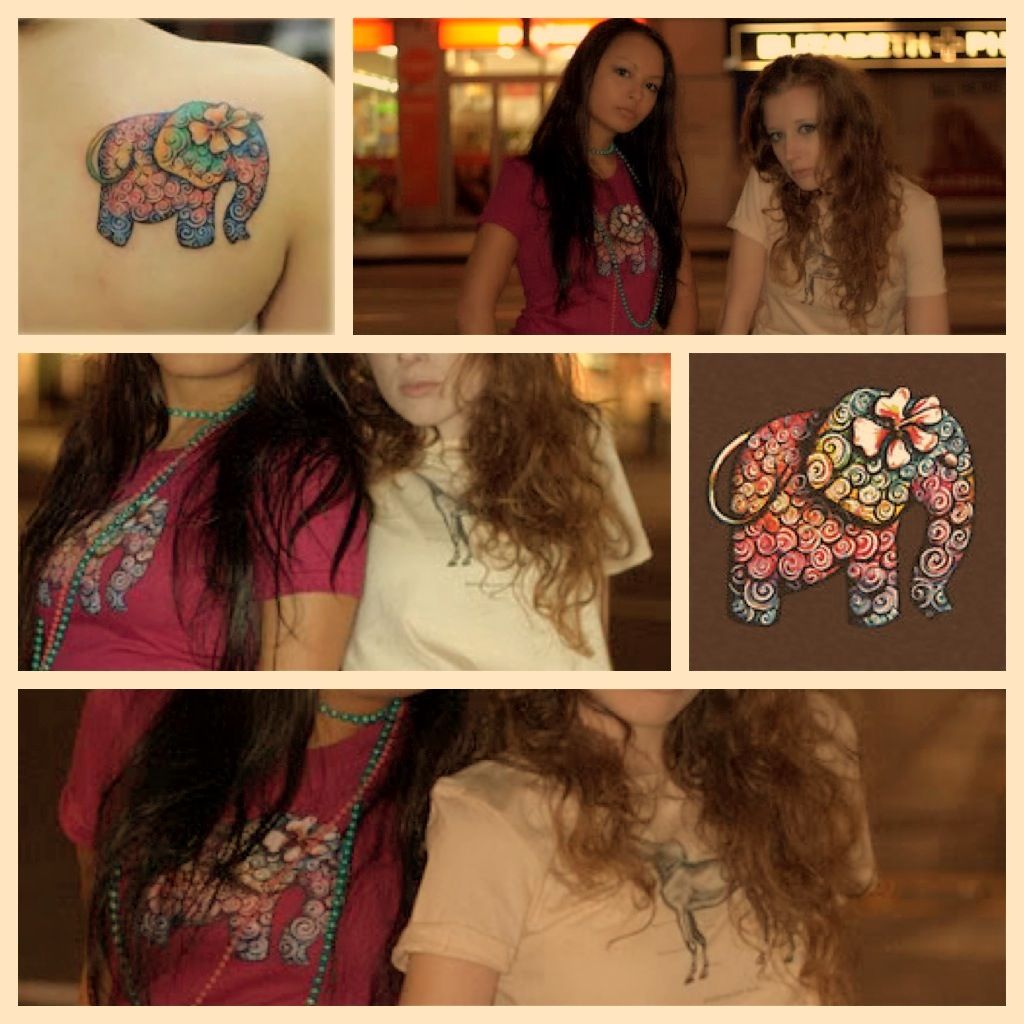 Aloha, above is a collection of images for my T-Shirt design Tattoo Elephant which someone has used as a skin tattoo, and it looks pretty nice I must say. A friend of mine found this image somewhere on the internet, so I haven't been in touch with the person that has had this tattooed, although I would like very much for them to contact me.
Tattoo Elephant has been around for a while, and was featured a couple of years ago in a night time model shoot by Jo O'Brien
The lovely models in the photos are from Model Mayhem and feature Tattoo Elephant being worn by AmyNichole (also featured is Miss Claire wearing one of Paul McClintock's Identify your Horse T-Shirts
To view the original artwork of "Tattoo Elephant" which is now available as cards or prints just click here


I've been really surprised how many people as me whether they can use my designs (particularly Magic Elephant for a tattoo – see below)
please contact via karinlouisetaylor@gmail.com or via internal bubblemail for members for permission
A little while ago, some of you may recall that a lovely lady I met on Facebook by the name of Amy, requested a tattoo of The Dream Maker and all I asked in return was that perhaps Amy send me a photo or 2 of the progress and the final tattoo, and perhaps buy a card of print, so that she could take it to the tattooist to study, and so that in a way I felt paid for the service of providing the design. Amy came thru with flying colours. Thank you so much Amy!!! I'm so happy you are pleased with the outcome, as am I, just thrilled!
So if you are interested in a tattoo, that's fine, please let me know and I'd just ask the same of you, progress photographs that I can share here via my redbubble journal, and the token purchase of a card or print, to show you appreciate the art and the artist behind the art.
here is the other popular request for tattoos……
Read about Jenn's tattoo of Smile Baby and see her tattoo below: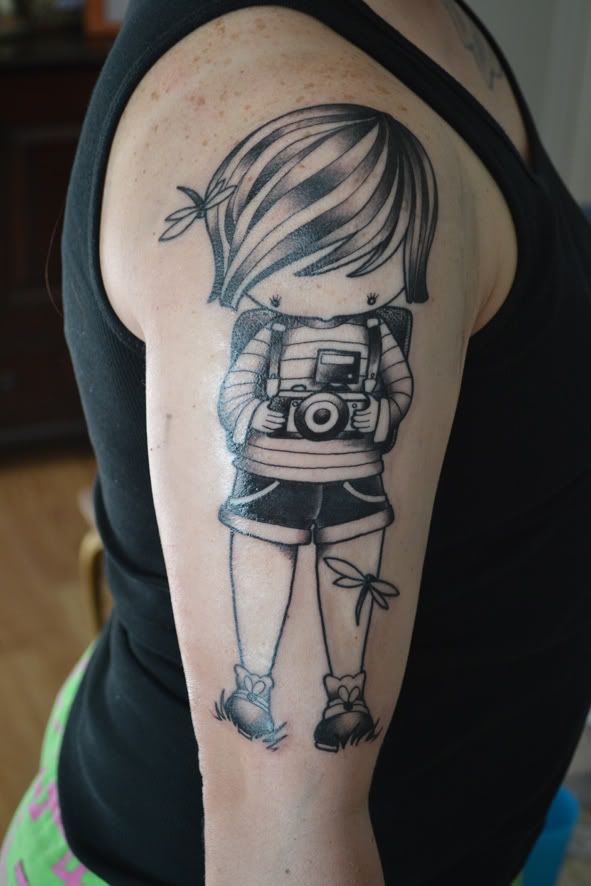 a tattoo of Smile Baby on Jenn's arm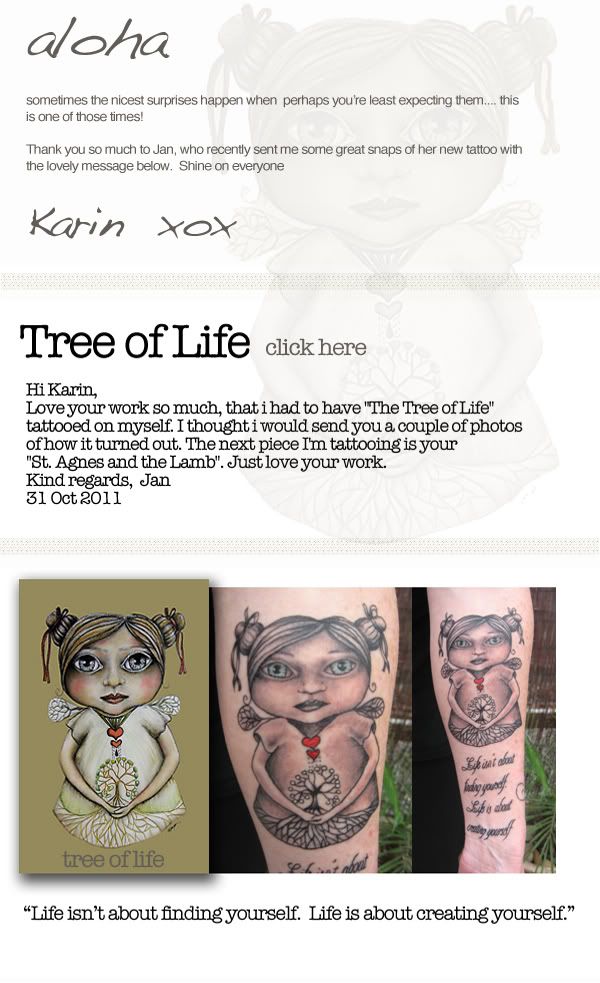 How very cool is this!!?? Thank you Greg for wearing my art! Design comes from Rainbow Meditation by Karin Taylor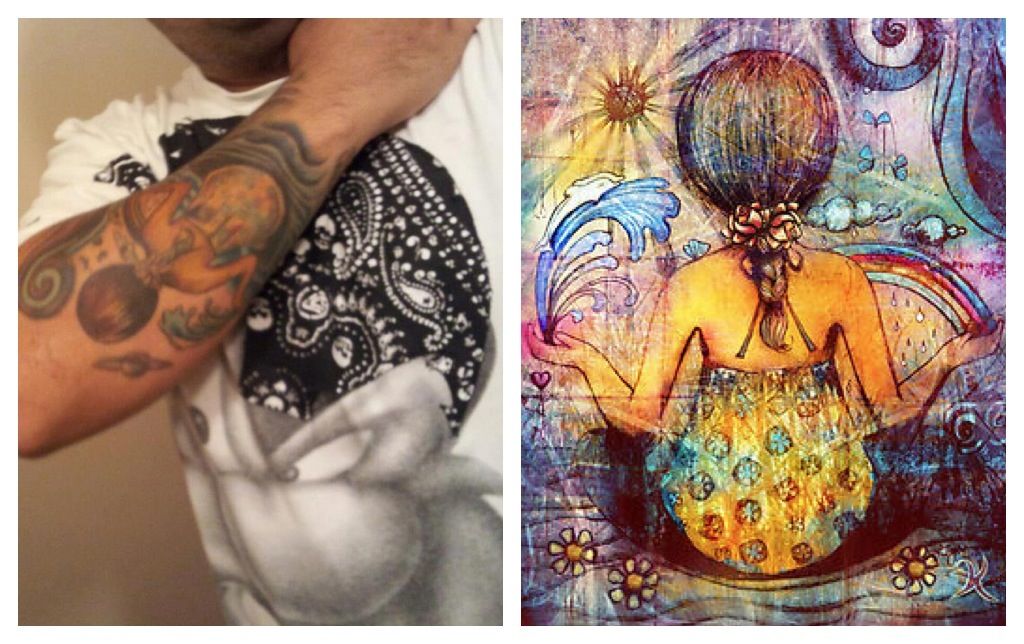 Thank you so much to Danielle, who today sent me this photo of her new tattoo based on my painting Little Owl, very cool Danielle! Well done Marco (Danielle's tattooist). Link to my Little Owl prints, cards, posters available from my online gallery and store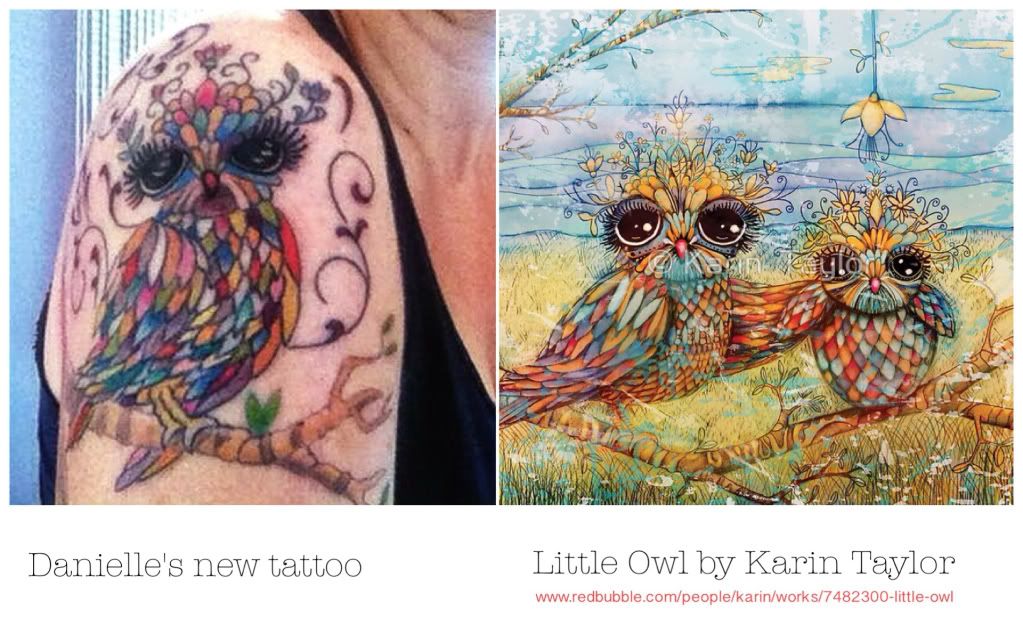 Check out more of my tattoos here
Visit my art gallery
Follow me on FB