Artists: GIFTS4U Art Gifts for Artists by Karin Taylor

Aloha!
Art Chick is now available in 2 designs and lots of new colours, designs, stickers and hoodies and a whole NEW range of childrens tshirts and baby wear.
My "Art Chick design" is drawn on brown textured kraft paper with a lick of white paint, chalk pastels, marker pens, charcoal and black ink, developed into a large range of warm hoodies/short and long sleeved tshirts/stickers/baby and kids clothes/greeting cards/postcards you can wear them at home, in the art studio, as pyjama tops, to university or school as your paint shirt, or just for fun as a promotional way to let your friends and family know you are an artist….wearing a tshirt like this one, says something about you and opens the door for further conversation :) These are fun to wear to exhibitions, if you are helping out with the hanging of works and the curating, people will know just who to come and see…you are unmistakeably an artist wearing this tee :)
I would be happy to customise this tshirt design for your exhibition by adding text to it, so that you can advertise your next art or charity art exhibition or gallery.
contact email karinlouisetaylor@gmail.com
The design is lovely as a greeting card to give to an artist or a budding prodigy, on their birthday or to wish them well at the opening of an exhbition…and these also make great exhbition invitations, if you are to use them in the form of a postcard… you can send them out…unmistakeablely they'll know there's something arty going on….also a great idea for promo's for charity fundraising art events your school may hold…you are sure to grab their attention with these brightly coloured postcards…match them up with tshirts for the organisers…and it's going to be a lot of fun before, and at the event. You are so easily recognisable in this outfit.
:
Artist traceyanne wearing her long sleeved dark blue art chick tee
Endless possibillities!!
paint shirt for artists or children at school
pyjama tops (thanx to Anita for this idea)
marketing idea for gallery directors and curators
marketing tshirt for your own exhibition customised with the name/phone number of your upcoming exhbition, whether it be a charity or fundraiser with the school or your own personal exhbition
postcards as invitations to your exhibition or charity art event at school
for organisers of artist run events to be instantly recognisable
promotional stickers
---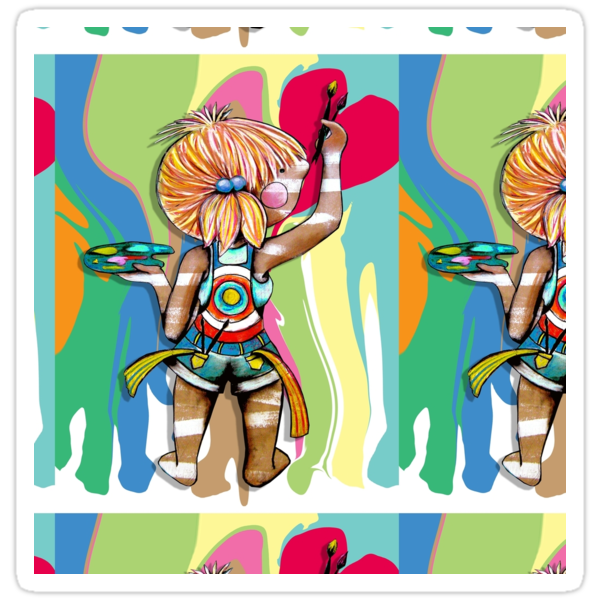 Art Chick Promotional Sticker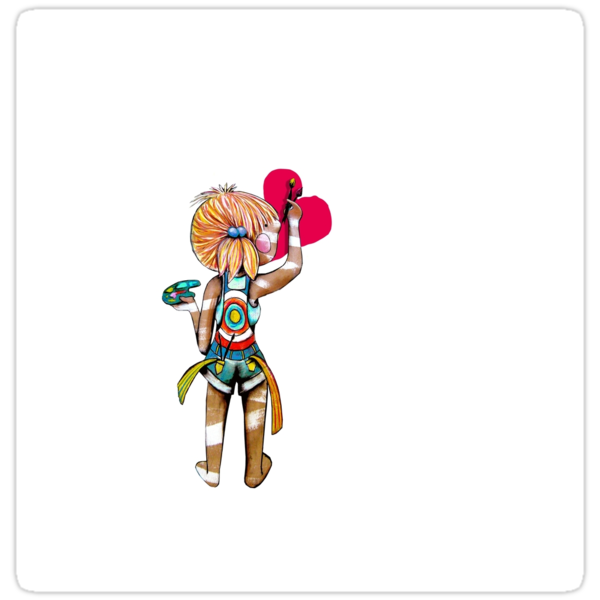 Art Chick Promotional Sticker
---
and don't forget winter, we have some beautiful warm unisex hoodies available
a bit about the hoodies
The California Fleece Pullover Hoody is an incredibly long name, but then it's an incredible good product. It's unisex, 100% fleece cotton, (gets softer when you wash it don't you know) has a fancy kangaroo pocket and matching drawstrings for doing excellent Kenny impressions. It's a similar size construction to the Standard American unisex t-shirt, but you may find you want it baggier and therefore one size up may be preferable. It's a lightweight hoody, hence the 'California' reference, but still cosy as a log fire.
---
and then there is the children's range, these are so great for the little ones at Preschool and Kindergarten, and all the way through school this will be their favourite paint shirt, and they can get it as covered in paint as they like, in fact the more the better!!! So mums, no need to wash this one!!!

kids tshirts for art paint shirts at school, or just for fun to encouraging your little budding artist prodigies at home
then finally the dear little baby onepiece suits and baby tshirts too!! there are long sleeved and short sleeved one pieces…how adorable!
---
and finally, last but not least, the greeting cards, postcards which can be used for promotion, and larger prints on canvas, framed, posters, etc,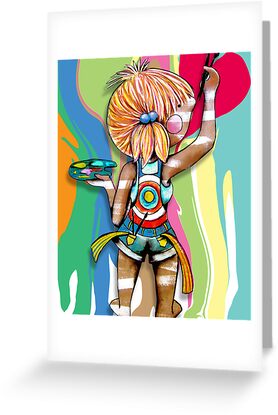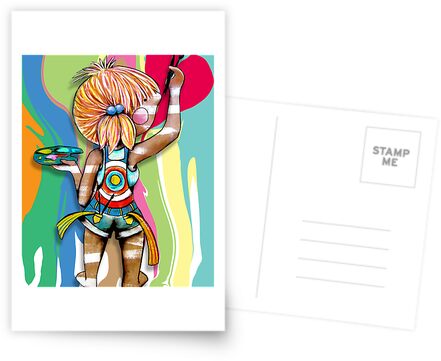 ideal as invitations, for school art promotions and charity fundraisers, can be customised on the front for you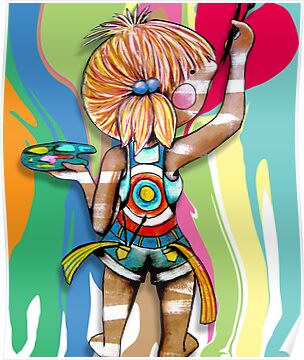 posters can also be customised for your event, or these look beautiful as they are, on large canvas prints and framed prints in children's bedrooms, encouraging them to be creative and stimulating their imagination!
canvas print example below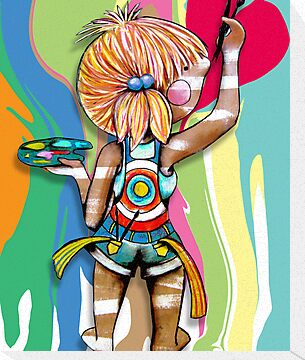 WHERE CAN YOU BUY THEM?
The range is available exclusively for sale here online at my redbubble store, just click on any of the images and the BUY/PREVIEW button for more information and very easy purchasing in a large range of clothing styles for summer and winter, male, female, childrens and babies, to keep you warm in winter and cool in summer while your painting or exhibiting or organising art shows!!!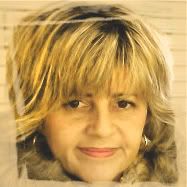 Shop With Confidence*
Red Bubble are proud to offer a money back guarantee on all purchases.
---
There is also a small range of goodies in the Art Chick design below, an apron, mug, mouse pad and keychain, magnet and shoes (comfy and popular keds)
also view the Zazzle range below