Winning Macro iPhone Photos
So happy and excited to learn that these four iPhone 5 macro photos were chosen from over 2000 to be amongst 65 winning entries, to be featured on the new iPhone Photography School website! You can check them all out here So cool! Thank you Emil and Kate! :) It is a very great honour. My photos below, were all taken with my iPhone 5 and an Olloclip Macro Lens.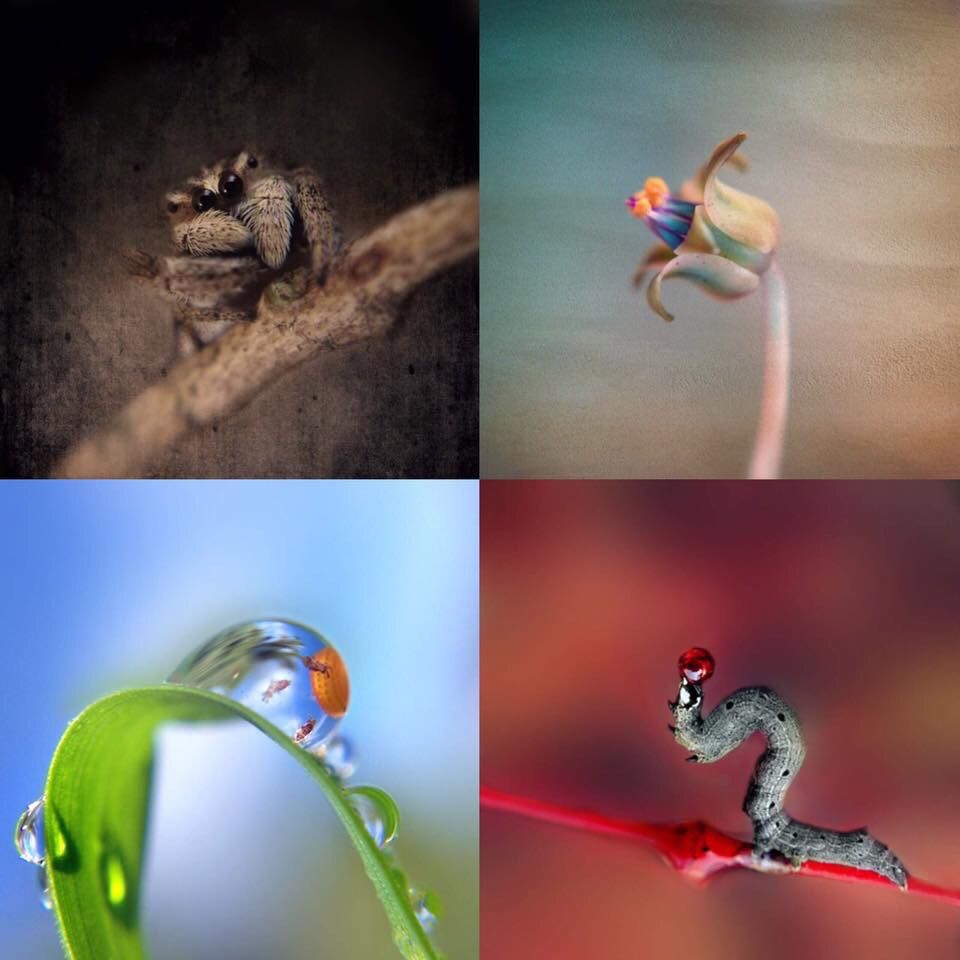 Over the last year I've dedicated myself to iPhone macro photography, which has been extremely rewarding. It's meant I've created less drawings, but more photos, as I try to get my skills up. My iPhone photography began, as a way of seeing the details in things, long before I had a macro lens for it, I was zooming in trying to use it as a microscope or a magnifying glass.
To view more of my art, prints, writing, photos in my full online portfolio and print shop, please click here
Pictured Macro Photos:
1. Gorgeous Jumping Spider
2. Tiny potted plant flowering in my backyard
3. Nature's fishtank, a raindrop containing it's own little world of living creatures and a tiny flower seed
4. Amazing Balancing Caterpillar, with a ruby red waterdrop on the tip of his nose.