Linking & Enhancing Your Profile on Red Bubble
IMPORTANT UPDATE 16 JUNE 2015
Okay everyone, here are some revised instructions, I hope they help you to achieve the outcome you're after. If this doesn't get you where you need to go, please visit the RB Help for assistance, at the bottom of this page, on the far right hand side bottom. Thank you.
1. Visit your Profile Page, ie your page with the url
2. If you are logged into your Redbubble account, you will notice a red "Edit" button. If you run your mouse over to the red "Edit Button" you will see a little red arrow, click on that, this should reveal a drop down menu with two choices appears. The choices are "Edit your Profile" and "Display Settings"
3. Click on "Edit your Profile"
4. This should open a white page with the Header "Profile"
5. Scroll down the Account Details page until you see a Text Box titled "Public Profile"
6. This is the text box where you need to insert the information to make your images appear.
7. I'd suggest you now open a new tab in your Browser, and go to your Redbubble profile
8. From your Profile Page, locate the "Recently Added" images, find the image you wish to add and click on it to open that page
9. Right click on the image, so that a menu appears over the top, which gives you the option to "Copy Link Address" (It might be a different action for you, but this is how I do it on my iMac) – in the past I used to "Copy Image File" which is where this might have been going wrong before, as Redbubble have changed things around, since I wrote that journal.
10. Return to the tab you first opened, so that you can Paste this copied Link Address, into the Text Box titled "Public Profile"
11. Add an exclamation mark to the beginning of the Link Address and also add an exclamation mark to the end of the Link Address (leave no spaces when you are inserting exclamation marks
12. If you also want the image to be "clickable" to take you to the image's actual page, you need to add additional information
13. Add a colon to the final exclamation mark (leaving no spaces) and then return to the other tab and copy the url/web address
14. Return to the Account Details page and beside the Colon, now Paste the URL/Web address (leaving no spaces) but make sure a space after this or hit the return button, so that nothing else backs onto this info
15. Scroll to the bottom of the page and click "Save Changes"
16. Go to the top of the page, on the far right hand side at the very top you will see your Profile Picture with a grey arrow pointing down. Click on this arrow to see the Dropdown menu
17. From the Dropdown menu, select "Profile" to check whether the image now appears where you want it.
18. For further assistance, please visit the Redbubble Help section where you can find tutorials and additional assistance. The Help button, is located at the very bottom of your screen at the far right hand side, in white letters on a grey background. There you will find lots of help through "Artist Assistance" and "Creating My Portfolio", "Managing My Shop", "Creating My Portfolio" and "Promoting My Work", etc. which will be sure to have the proper and necessary updated tutorials, sorry mine is very outdated now.
19. https://help.redbubble.com/hc/en-us/categories/...
https://help.redbubble.com/hc/en-us
https://help.redbubble.com/hc/en-us/articles/20...
http://www.redbubble.com/groups/redbubble/forums/2
Please copy and paste this somewhere where you can find it easily, as I am thinking of removing this journal from Redbubble to avoid confusion for other newer members who might come across it and be confused also, due to it being so outdated now.
---
Seeking help to enhance your Red Bubble Profile or Homepage?
Below you will find a stack of links with tutorials written by other members to help and assist you with linking, adding thumbnails, etc…
You can also find assistance over at the Forum Home Page
If you don't get the help you need there, please don't hesitate to contact Red Bubble as they are only too happy to help…..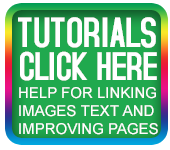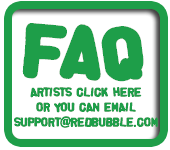 TUTORIALS FOR ASSISTANCE WITH LINKING, ADDING THUMBNAILS, ETC
Dave Pearsons Hacks
Craig Shillington's Contribution
Gracey's Contribution
Paul Gibbon's Contribution
Jo's Contribution
Webgrrl's Contribution
BevB's Contribution
Kimberley Palmers's Contribution
Photegenic's Contribution
Gracey has a brilliant helpful journal linking to a wonderful array of tutorials by other bubblers who have indeed gone to a great deal of trouble to help everyone else out with things like…..
Profile Pics
How to Add a Portfolio in your Email Signature
How To Make Sets in Your Profile
How To Add Pictures to Your Profile
How To Tag Your Work
How To Create a Most Popular Link for your Profie
Linking Photos in Redbubble
Buttons and Links to Sets
Making Your Redbubble Profile Badge
Creating Landscape Thumbnails the Correct Size
How to Link Thumbnails
See the links above or below for help with all these things and more….
Many times I receive requests for assistance with linking etc, and each time I find it hard to recall how i do this, because I work intuitively, so my partner suggested I create this journal through which I can redirect people seeking to improve and add to their existing pages on Red Bubble.
There are other helpful tutorials elsewhere, if you just search "Clickable links" or "image links" you will probably find more help than you need…..first go to 'Community" and type in your search words in the Search Box, hey presto all the information you'll ever need you will find……
I won't be able to guide you through tutorials personally, but they are really well set out, and as you can see there is plenty of help out there, all you have to do is ask over in the forums, and someone will get to you pretty quickly or otherwise just email red bubble support who will be only too happy to assist you.