Discovering Worlds within Water Drops
Aloha dear reader,
Here are my latest photos, of glycerol drops on decomposing leaves.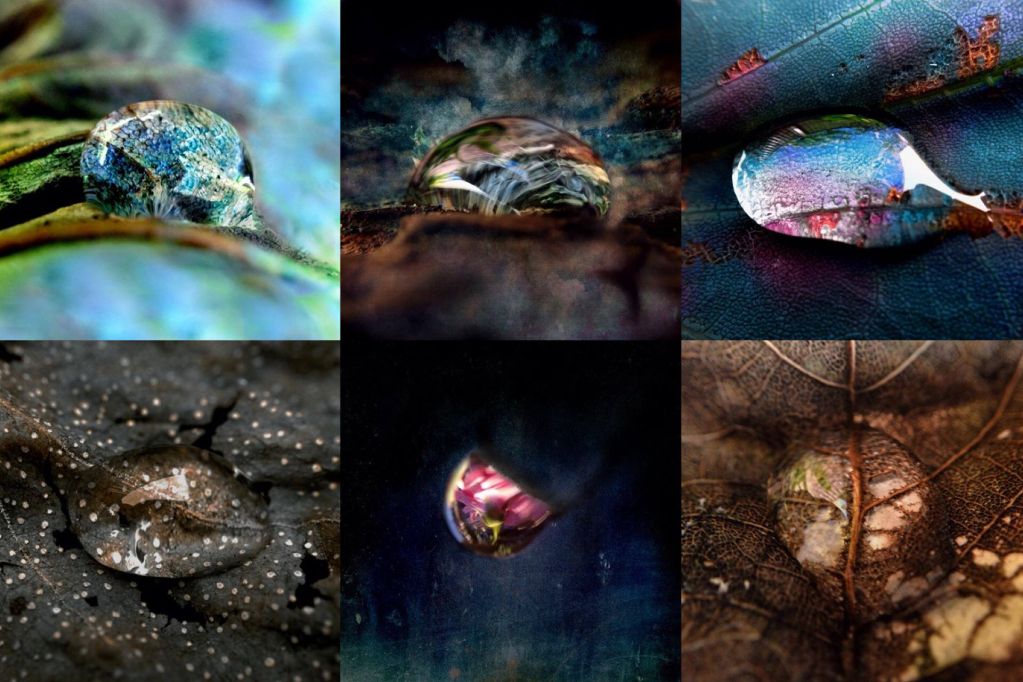 I hope you're having a really lovely day today. That said, it's quite beautiful here where I am. Tho it's freezing cold it is very sunny Australia this morning, we are experiencing blizzard type weather south of here. I've been so fascinated with taking iPhone macro photographs of water on various things, and a friend of mine recently suggested a great idea to help me with this, is to use glycerol instead of water, which is more oily, but still as transparent, and has a bit more shine and polish and staying power, so works well for reflections. So, I've been experimenting. I've been learning so much, and I am especially keen to tell you how, now that I've learned how important setting exposure and focus is, I'm starting to do a little bit better with both, and seeing my photos improve, which is so great.
My friends on Instagram, are saying all kinds of cool things about my water drops that really tickle me, so I asked if I could quote them, and they kindly said yes.
@yarmentis – instagram
each water drop is a magical trip in a micro universe!
@msmsgs – instagram
like a world in a Water Drop
@caroladdassi – instagram
.like a vessel cruising in outer space
www.redbubble.com/people/karin
www.facebook.com/karintaylor.online
http://www.eyeem.com/u/karinlouisetaylor
www.instagram.com/karinlouisetaylor
www.karintaylorphotography.blogspot.com.au
http://karintaylorphotography.tumblr.com
www.twitter.com/Karintaylor