I was featured on RB HOMEPAGE today!
Congratulations! Your work is featured on the RedBubble homepage today. One of our homepage curators picked your image because they thought it was brilliant!
Here is link to a copy of the page – http://www.redbubble.com/people/home/works/8731...
Please feel free to post the link to Facebook, send it to friends, blog about it and let people know. And below is an image of the page. You're also more than welcome to send this, post it in a journal or in the comments on your work, if you wish.
Happy bubbling
Martin (CEO)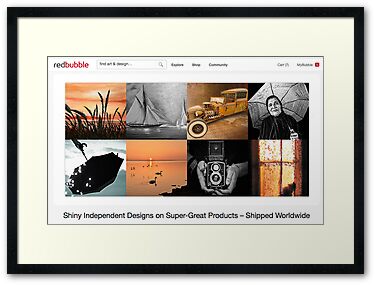 24 minutes ago | Delete