For years now I've been trying to achieve that perfect shot of the moon and now since I've got the perfect vantage point (10th floor/no obstructions) and my 70-200mm lens + 2x teleconverter I had to give it a try.
For those wishing to give this a try here are two tutorials that you might want to read first.
http://mansurovs.com/how-to-photograph-moon
http://www.atalaia.org/filipe/moon/colorofthemo...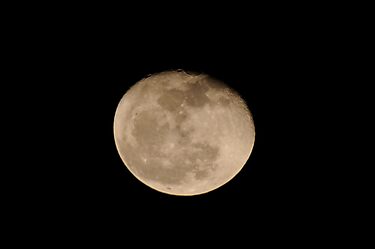 This is my first attempt using my 70-200mm lens with a 2X teleconverter. Straight from the camera, slight cropping only.
Nikon D300s
February 9 2012 @ 10:05pm – Kitchener, Ontario