End of the Day WIP for Sojie 14 WIP
A Photographic Translation of Subhrajit Datta's End of the Day, for Sojie 14
I don't have any special plans for this project, with no preconception of how it might turn out. I am looking forward to enjoying myself the next few evenings at different locations, and hopefully come out with a few good photos. Armed with some light Jazz and Pink Floyd I am ready to sit for hours :)
This work in progress is not going to be a WIP in the traditional Sojie sense. It is going to show a collection of photos I take in the next few day, and I will choose one form the bunch as final. For all I know, this first shot could be it. Please feel free to comment, and vote for your favorite along the way as well.
---
---
Summary WIP 1 Shoot #1 at the lake. I couldn't have asked for a better evening to shoot. I love rain and I don't mind getting a little wet. – John Poon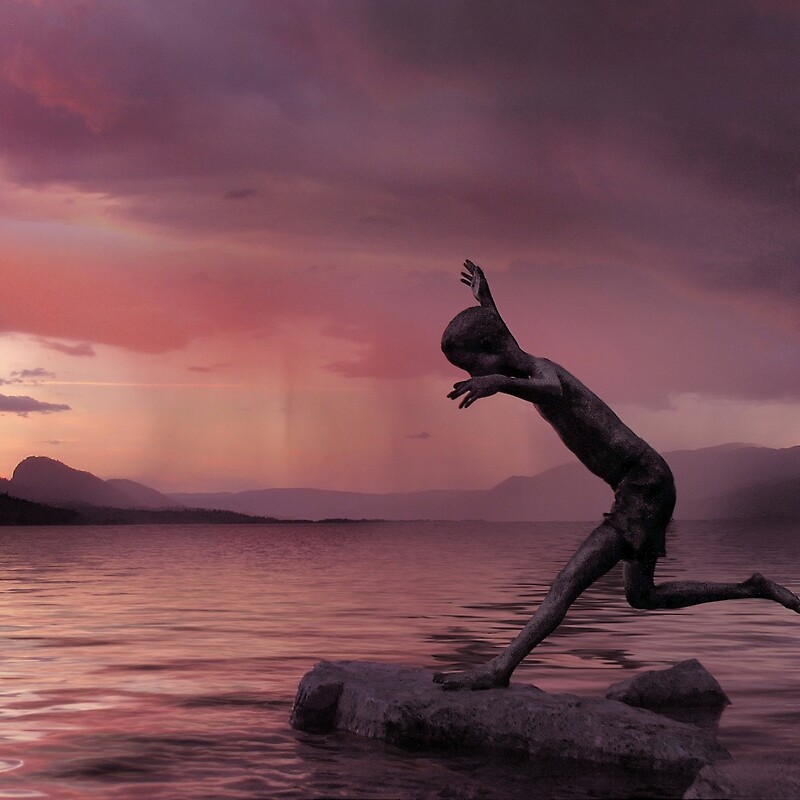 The statue is one of a cluster of 3 children playing at the water. I had to get in the water with my tripod to isolate this one since I couldn't get the right composition with the whole installation. People were giving me strange looks, I didn't even bother to roll my pants up.
I don't mind getting wet as long as I can keep my lens dry. I own a cheap little compact, not a camera one would buy accessories for, so I have a stack of Starbucks paper cups to use as a lens hood – yea, call me cheap ;p
---
---
Summary WIP 2 The only way to get some colors on this dreadful drab day is to shoot closeup details. Processing includes stretching the image to give it more space, adjusted brightness to force some color and contrast in the sky – John Poon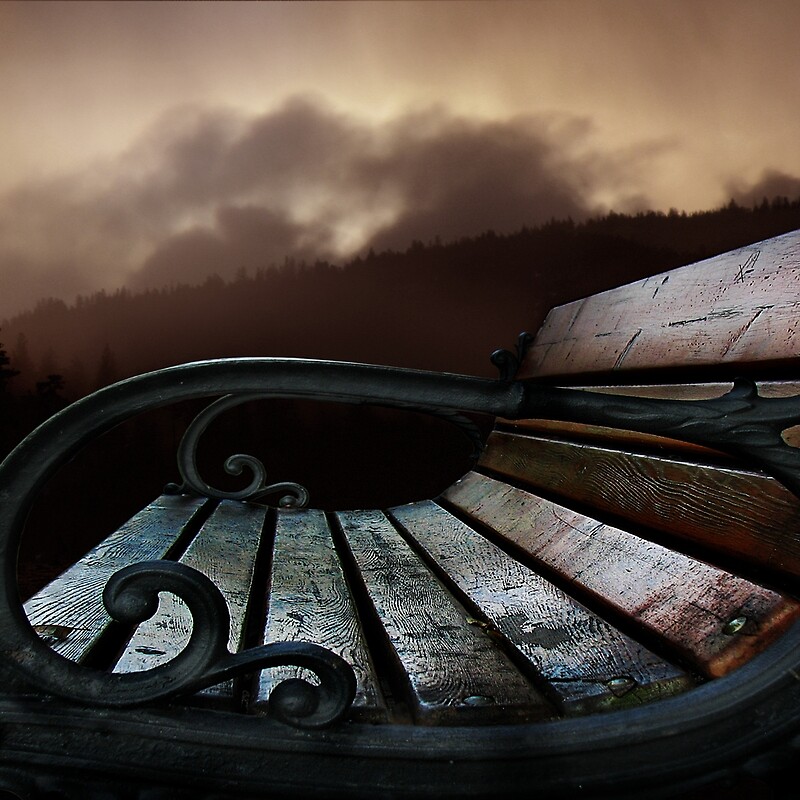 ---
---
Summary WIP 3 – In the Shades of an Autumn Sky – I headed out of town in search of a canoe/lake scene to better match the original work. I couldn't help but stop at this bumpkin patch on the way to Twin Lakes, I was attracted by the play of (early evening) light in this shaded corner. – John Poon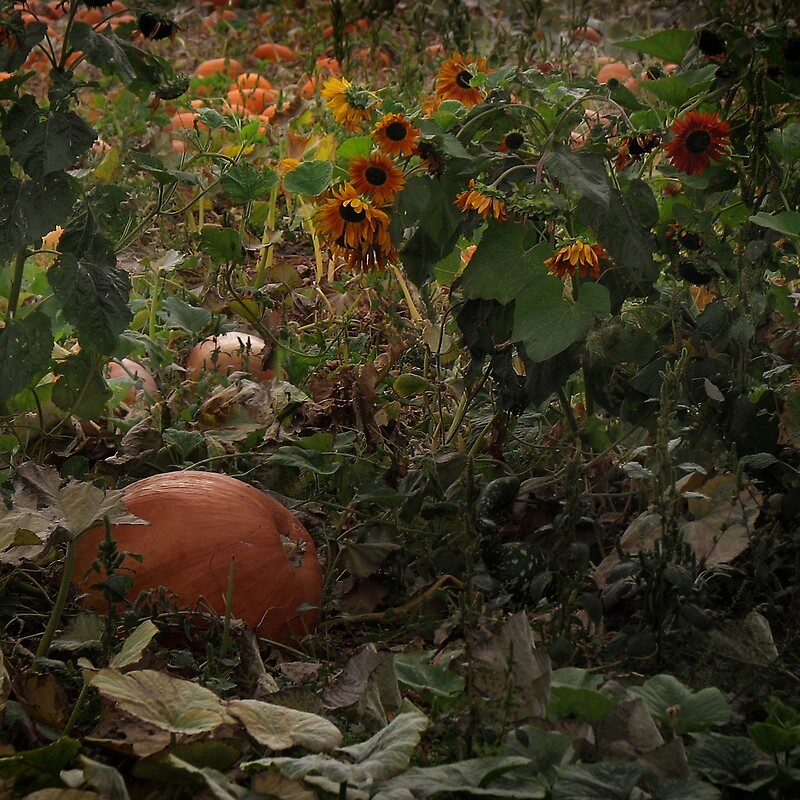 By the time I was finished here, it was too dark for Twin Lakes. Better luck tomorrow :)
---
---
Summary WIP 4 When I was nearing the lake, I knew I have something there. The lighting condition was right, subdued but with sufficient color from the emerald greens of the treeline and water was moodily tranquil. I had to work fast to capture the scenes before it faded to black.
Parked my car sideways and squeezed off a few shots in a hurry

Oh good, or uh oh, ducks to add to or ruin the scene.

Now that I have a few shots for insurance, it's time to bring out the heavy artillery, my 30lb tripod. The waiting game is on, let see if all the actors cooperate.

---
---
One of these 2 can be the final.
Untitled
A closeup shot just in case the scene didn't come together. It looks better compositionally.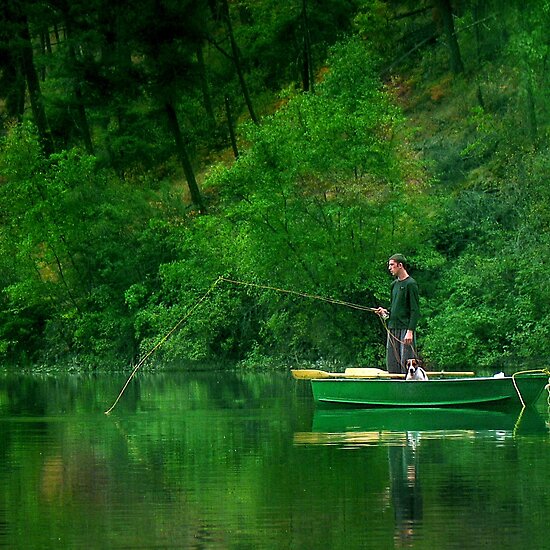 Untitled 2
All the actors are in place!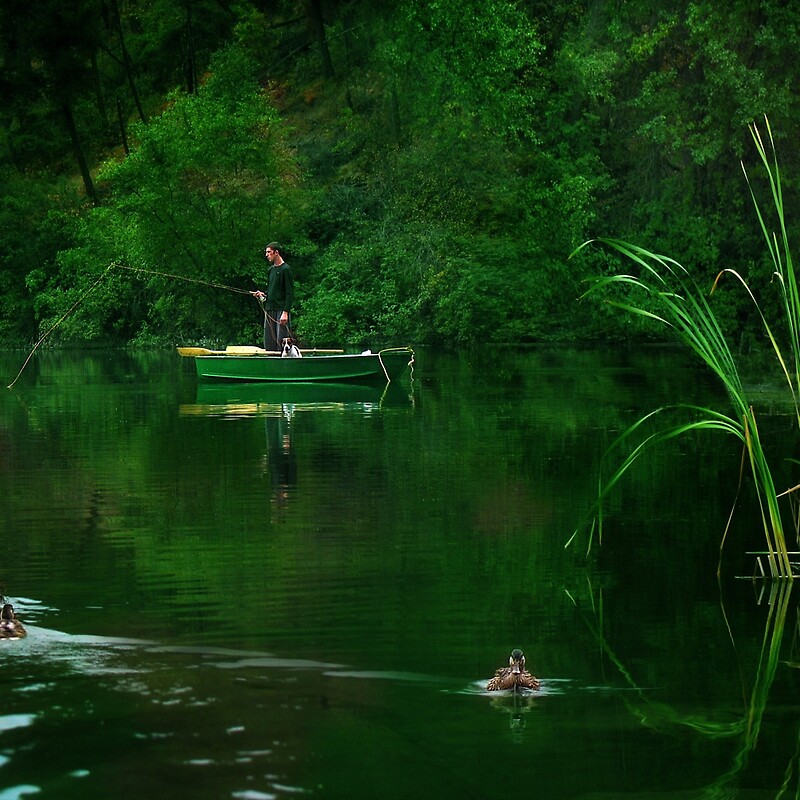 Still struggling for titles. I am leaning toward one of the last two photos because they are more in tune with the original work. But, I am going to take advantage of the extended deadline and sit on this for a couple of days before I declare a final. Here are the other contenders. Any suggestions?
In the Shades of an Autumn Sky

---
---
I am choosing Remembering Days to reflect the many different moods and emotions at that time of day, and hopefully invokes each viewer's own emotions and tell their own stories. And of course, by popular votes from people in the workshop, favorites, and group features. 12 features in a short three days cannot be ignored :)