'Midnight Gardens' Art Book
The sea was full of stars. A blazing vault of sky collided with its reflection in the dark plain of ocean. Together, they found infinity.
The salty air was intoxicating. He breathed in…out. Somewhere in the distance a clock chimed midnight.
Awareness arose within him, warming his body against the chill of night. From the moment of his birth, he had been journeying towards this point, this very moment.
Now.
Suddenly, without thought or effort, he found himself slipping through the cusp of the crescent moon and falling into another world.
A garden. Full of mysterious sounds and magical shapes and colours. Nearby, the trickle of a fountain.
Dangerous and wild. He felt no fear. The garden had been calling to him all his life, and at last had allowed him in.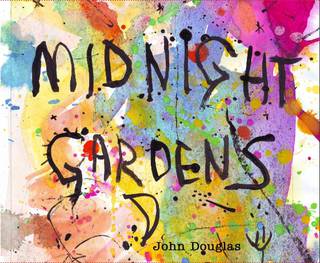 front cover
.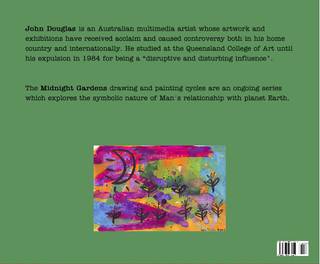 back cover
.
The Midnight Gardens drawing and painting cycles are an ongoing series which explores the symbolic nature of Man's relationship with planet Earth.
.
Midnight Gardens – Deluxe Edition
60 pages. 33cm x 28cm (13″ × 11″). Hardcover.
Midnight Gardens – Standard Edition
60 pages. 25cm x 20cm (10″ × 8″). Softcover.
Both editions use high quality paper and printing.
Midnight Garden art available on redbubble
short film on the Midnight Gardens painting process: Planting a Midnight Garden