Community Inspiration Interview
Questions:
1. What's your favourite artistic tool or piece of equipment (past, present or dream)? my camera
2. Which work are you most proud of and why? a painting called Sunset After Storm.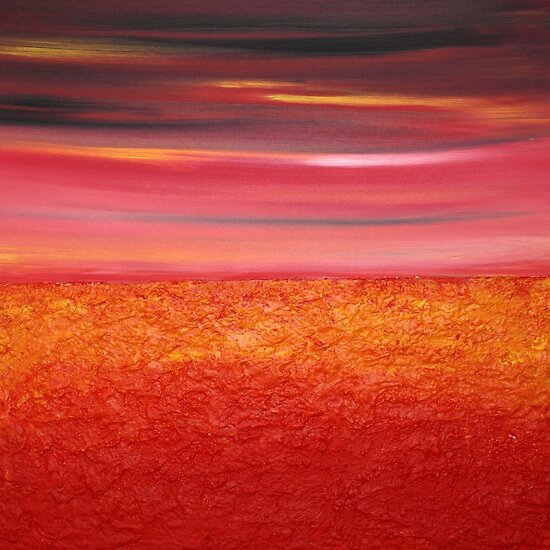 It's big, bold and bright. I love the colours and how they blend. The texture adds dimension as well.
3. Which artwork by a fellow RB artist do you secretly wish you'd created and why? That is a tough question. I love all of the vintage works of Rosalie Dale so any of that I'd love to recreate. My attempts just aren't anywhere near her league.
4. If you could learn any new creative skill or technique, what would it be? Painting with pastels
5. If you could collaborate with any artist on RedBubble, who would it be? Another difficult one. Simone Byrne- I love her HDR work and would love to go to the tree graveyard with her.
6. Finish this sentence: When I'm not being creative … I'm bored.
Bonus Question: Show us a photo of something that's important to your creativity. It could be your workspace or studio, an image above your desk, an old sketchbook, the tool you mentioned in question one or anything else that tells us a little about you as an artist.
I can't show you, as I find music important to my creativity. Got to have something playing whilst I am creating masterpieces! lol