Another Busy Australia Day
The City of Orange Brass band had a busy day this Australia Day- as they do every year. First they played in Orange- a short performance and then for the official ceremony- followed by a drive to the nearby village of Carcoar for a 2 hour gig. As per the last few years, and in Aussie tradition, it was stinking hot which caused both players and instruments to overheat on occasions. But a fun time was had by everyone, even if the hills back to the car seems humongous after the long day.
Here are a few photos I took of the band. It is rather difficult to take too many pictures as I'm a member of the band and cannot take pics whilst the band playing, so they are just some candid shots of a few members between pieces.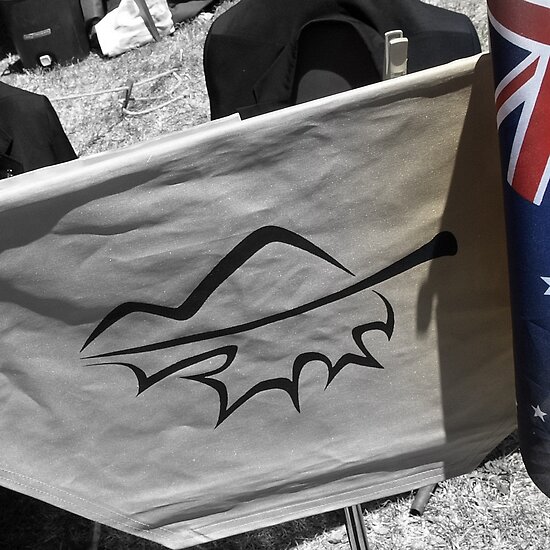 Available for purchase. Click the photograph for the link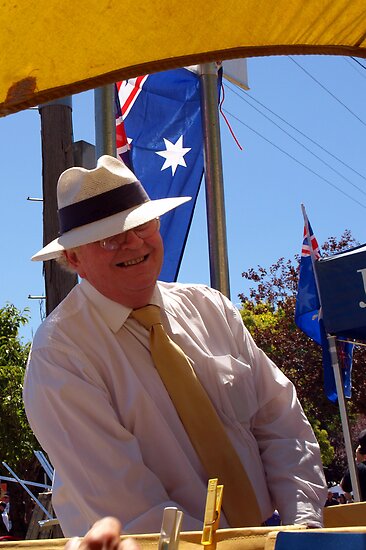 The band master obviously enjoying himself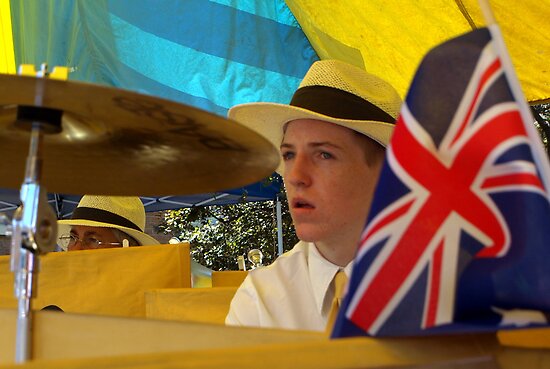 Jacob, our percussionist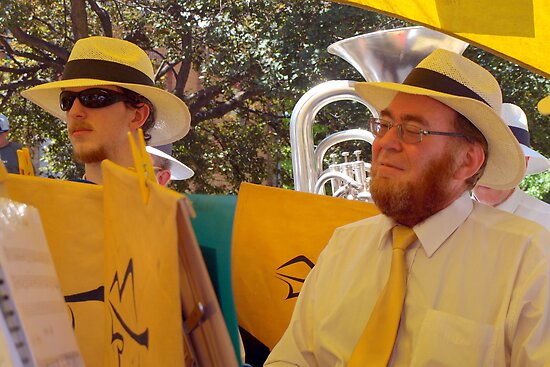 Half of our tenor horn section- Bernard and Richard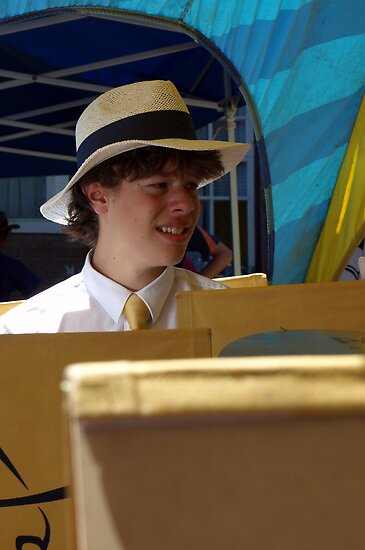 One of our solo cornets, Jake.
The City of Orange Brass Band has a website: http://www.cityoforangebrassband.com and you can become a fan of the band on its facebook page (please do, we only have a few fans so far) http://www.facebook.com/pages/City-of-Orange-Brass-Band/211321713278
The band also holds an annual Brass Celebration weekend, where bands from all around NSW join with us to make a brass extravaganza weekend. With a street march, grand concert and perfomances in our local park, it is a great musical experience. This year we have St Marys Band, Gosford City Band and Parramatta Salvation Army Band attending. So if you are anywhere around Orange on the 13-14 March this year, check out the Brass Celebration weekend.