BIT OF FUN: PHOTOSHOPPED OR NOT... RB'S OPINIION
Hi All
I'm sure you have all seen the photo in the news paper of the Whale breaching and almost landing on the Yacht which apparently happened yesterday….
Well if you have you have also probably heard about the controversy surrounding this image… Many people saying its Photoshopped and many saying, "NAAAH, why would they do that it has to be real!" ….
You have a look I'd love to hear your opinions….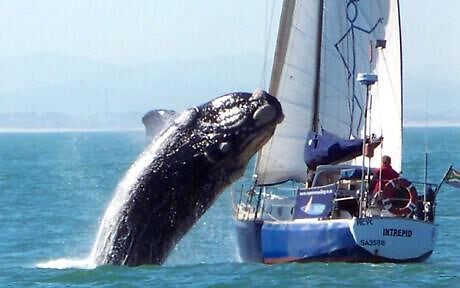 HUGS xxx
Jilli