Arizona Lily at Rancho Relaxo, Sat. Aug. 27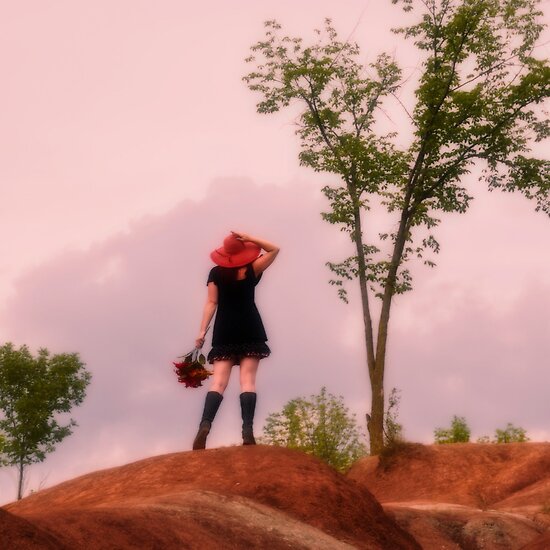 I have been in somewhat a photography hiatus this summer – bursts and starts, really, as usual – and otherwise preoccupied with our band, Arizona Lily, and recording our first self-produced album on a tight budget! Also working on producing our album art, and did a great shoot a few weekends ago with Rhonda at Ontario's Cheltenham Badlands (one potential piece of album art shown above).
For those of you in Toronto, we will be playing at Rancho Relaxo, College and Spadina, on Saturday August 27th around 10 PM. It would be great if anyone from the RB could come out to support us; we've been working hard on lots of new music – in the meantime, please check out highlights from our last show at Slack's on Church Street in June.