Gonna harp about musical instruments...
Or at least about one harp in particular!
A couple of years ago, my wife decied to learn to play the celtic harp. After we had rented one for a while, and she had enough lessons to be sure she liked it, we decided to buy a harp for her. Her teacher knew of a retired engineer that like to build harps and other instruments, but he hated to do the finish work on them. No worries! I like finishing furniture, so we talked him into building her a harp body and I would do the rest.
Once we got it home, I thought about it a bit while I was sanding it down to prepare it for the finish, and I decided to take it a step further than just oil and wax. I decided form reminded me of a dragon, and that's how the Dragon Harp came about! The body is inlayed with gems and semiprecious stones and the wings are gilded. Her voice is round and full!
Dragon Harp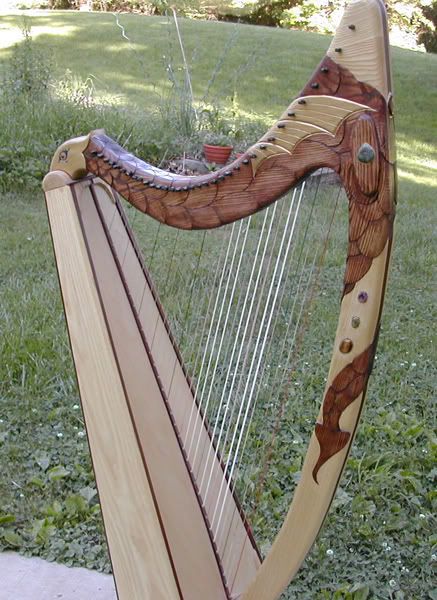 Head detail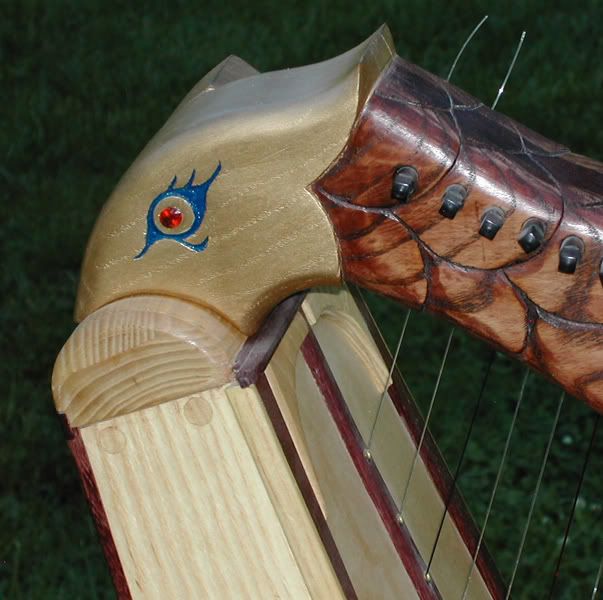 De Tail ;)

If you would like to know more about it's construction, or see more examples of my work and find out about them, please feel free to visit my blog! I'd love to hear what you have to say; your comments and critiques are always welcome!