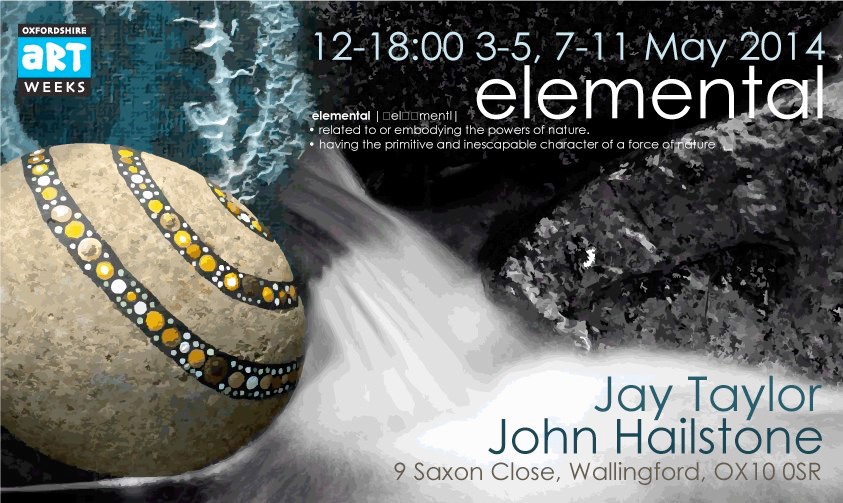 …
I am exhibiting as part of Oxfordshire Artweeks 2014 from 3-11 May, along with fellow photographer John Hailstone.
Join us at this free, 'open studio' event, being held on the theme of 'Elemental':
elemental |ˌeləˈmentl|
• related to or embodying the powers of nature.
• (of an emotion) having the primitive and inescapable character of a force of nature
Open from 12:00-18:00 on 3-7 and 7-11 May 2014, the exhibition will feature an all-new collection of 'Elemental-themed' prints from John, plus selected items illustrating the power and beauty of nature from within his stunning portfolio.
I will be showing a wide selection of my original mixed media paintings, alongside cards, prints and lots of lovely 'Said in Stones' creations.
A number of new paintings will premiere at the exhibition, and