Walking differently but dreaming alike
I would like to thank the anonymous buyer of this artwork!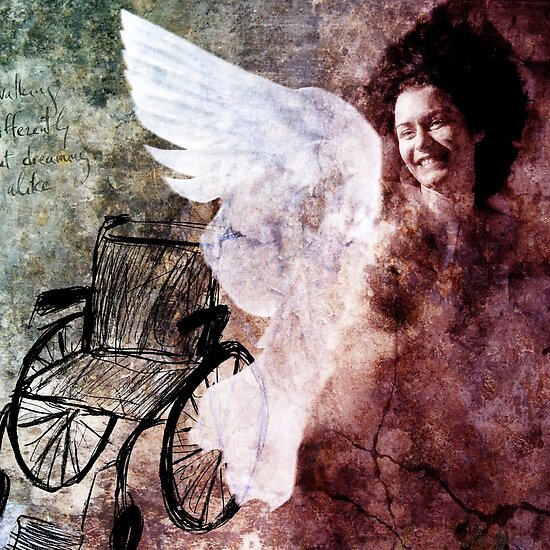 Link to the artwork
My model in wheelchair, Anke, will be very excited to hear that someone is actually hanging a 22.5″ × 20.0″ canvas print with her lovely smile on their wall!
This really means a lot for us and I intend to donate half of the gains for a good cause related to Friedreich's Ataxia (the disease that the model has – a degenerative neuro-muscular disease, for which there is no cure).
If you have some time, please check out our other disability awareness images
or just google this disease, learn more about it, donate to help find a cure.