All over... for this year
Well, Relay For Life was a success, despite a last minute (friday afternoon!) venue change, taking us into a basketball stadium instead of our lovely lakeside venue due to inclement weather.
Our team managed to raise over $770, have a crapload of fun, and also take out the 'funny money' competition in our first (hopefully first of many) ever year.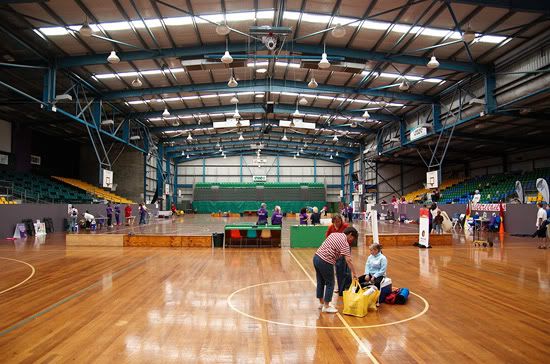 Early morning in the hall from the spot we staked out.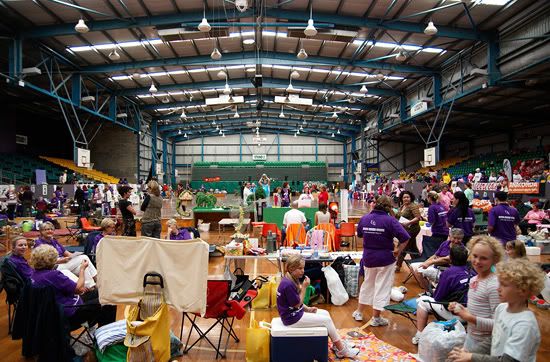 Once things filled out a little.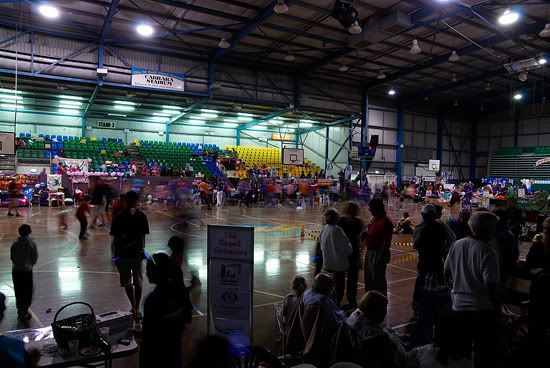 The relay underway!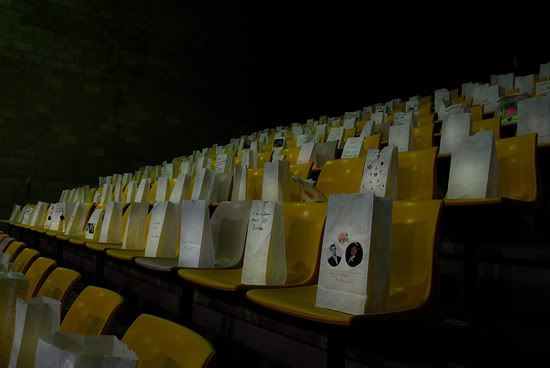 Candlelight ceremony bags.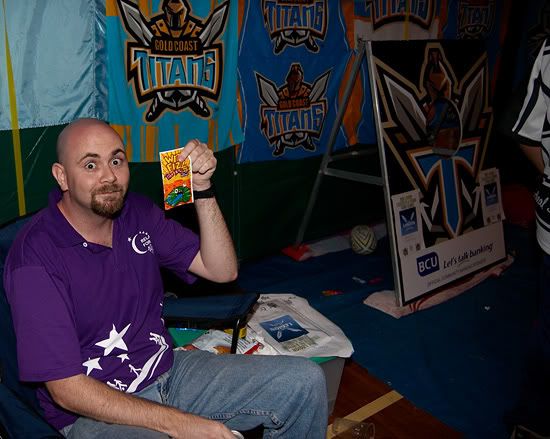 Helen took this one. I think my display pic is now fully explained.
Another of Helen's shots while she was borrowing my camera, showing the activity we had people queuing up for!
I have a gallery of more photos here
And oh yeah… Helen is gonna kill me.
Goodbye world!