Once Upon a Time in Melbourne
By 4pm I'd had a distinctly dull and unproductive day, which made it easy for the slowly sinking sun to tempt me to catch a train into the city with my camera to see what I could see.
The following pics were taken over a period of an hour and a half this evening, between 6.00 and 7.30pm. Wait, make that 5.00 and 6.30pm – my camera just can't face the fact that summer and daylight savings finished long ago.
Anyway, I've gotta say that I've learned to love Melbourne's architecture a lot more since I started getting out there and shooting it!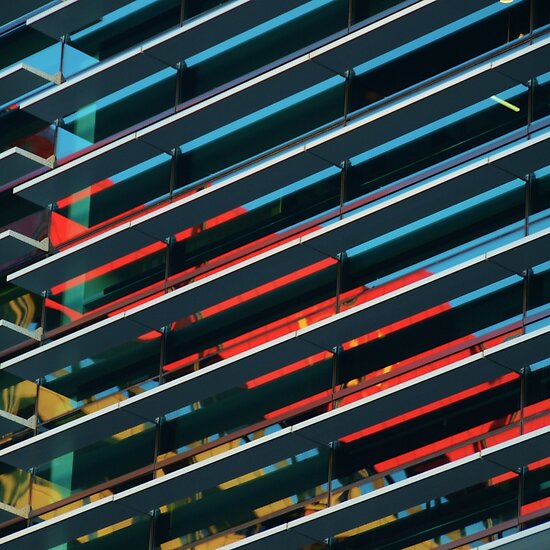 I stepped out of the train station to be greeted by some bold primary colours reflected in The Age's headquarters (Media House)…
there were plenty of golds as well.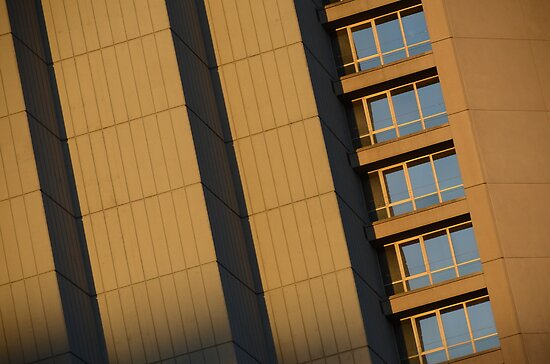 A few metres further along, the lines and shadows caught my eye (this one's straight out of the camera).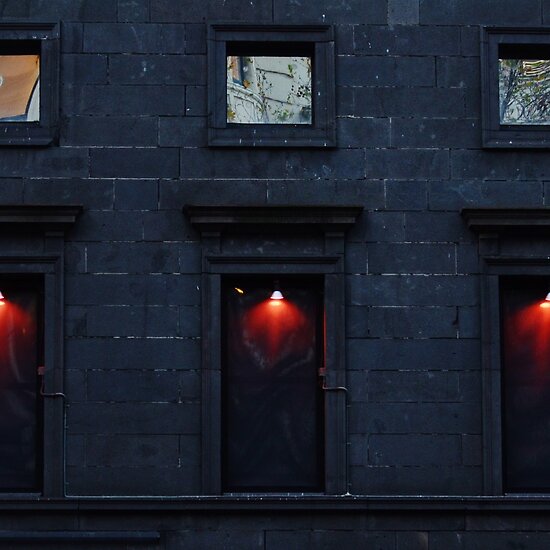 Sometimes-seedy King Street offered this view…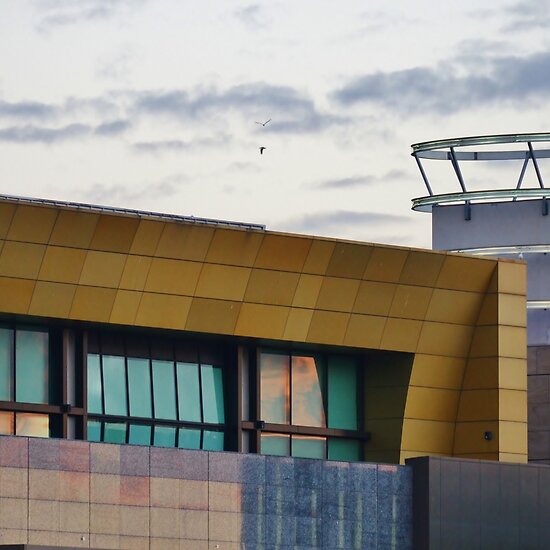 on the way to the banks of the Yarra, where Crown throws up all kinds of cool shapes and colours (plus a bird or two or three).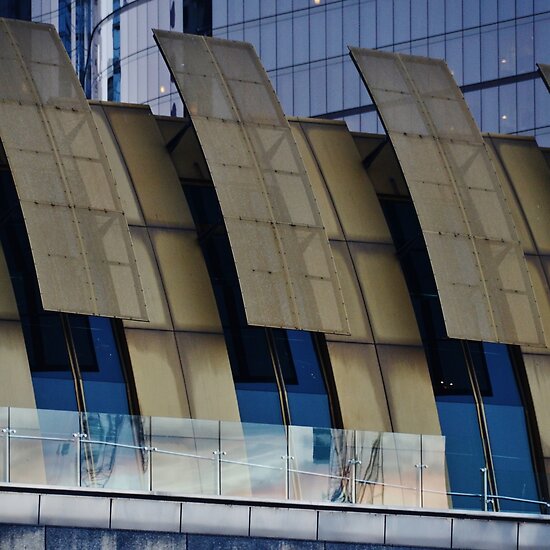 Beam me up.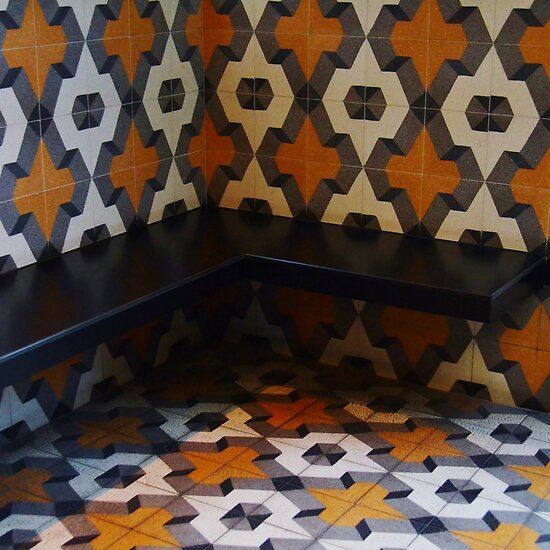 Time to chill, if you can handle the colour scheme.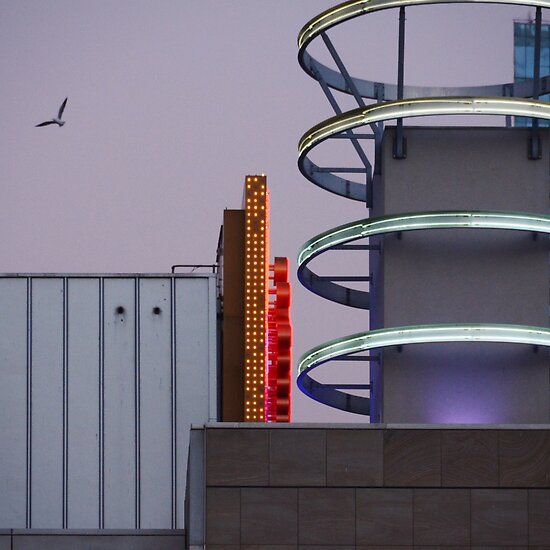 There may have been some extraterrestrial input into the design of Crown… just sayin'.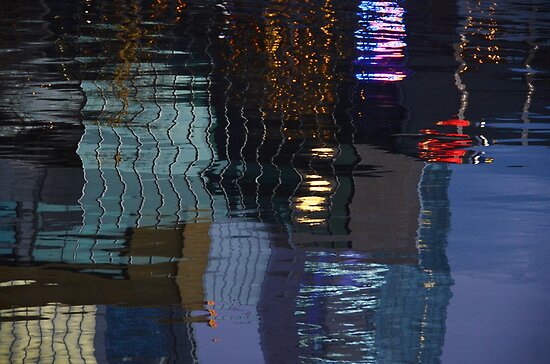 City submerged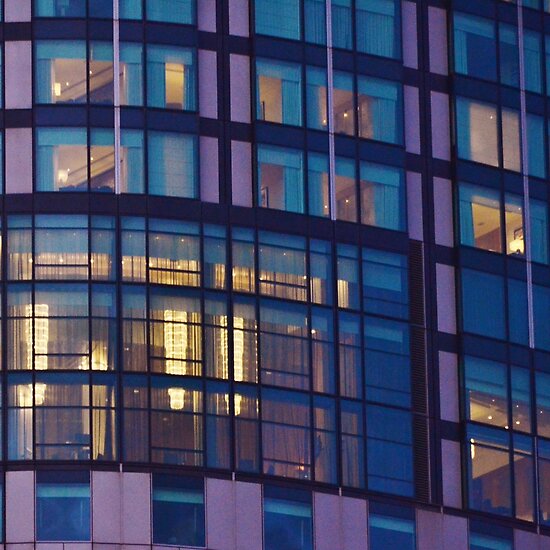 This one kinda resembles a big whale with its bulk, blues and bows.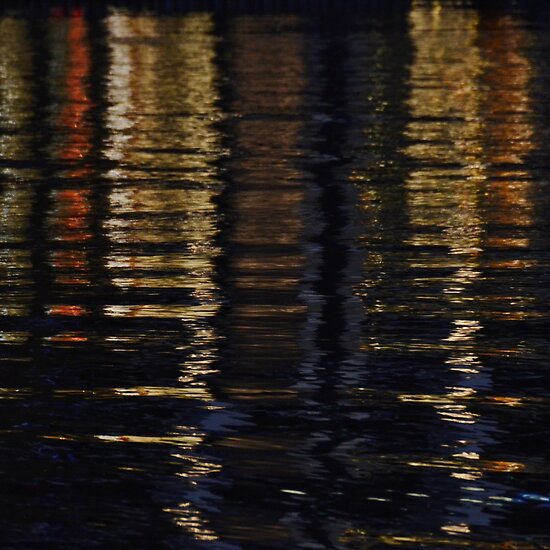 I can't resist a bit of reflective bling.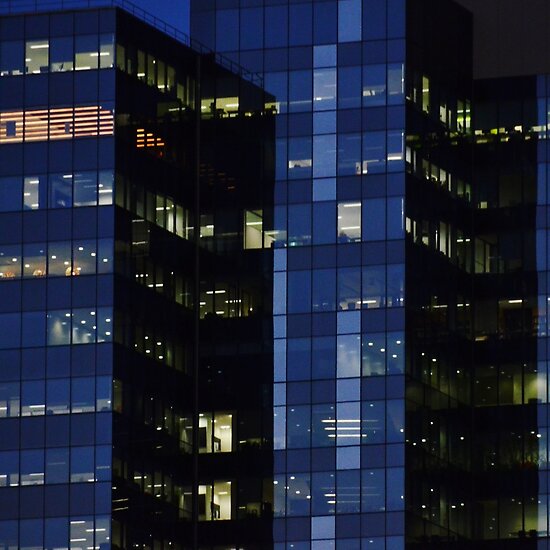 I knew something reminded me to check out Batman on TV tonight…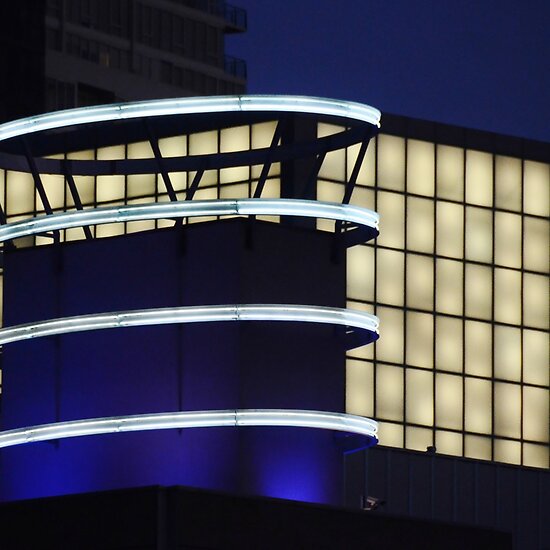 Further evidence of alien architectural input.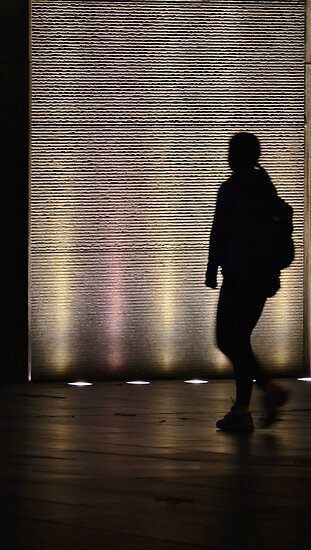 Tripping the light fantastic.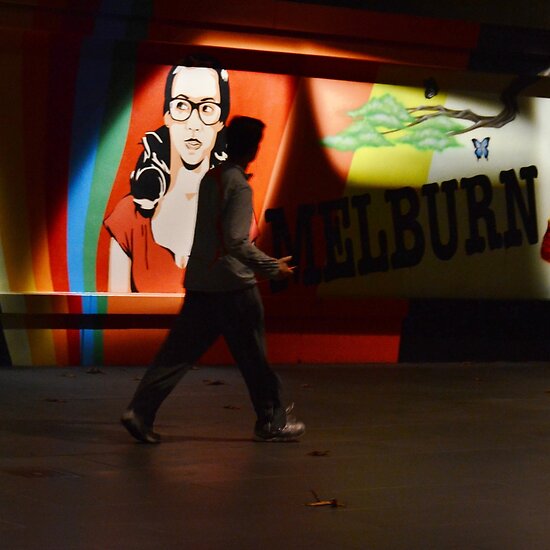 This is Melburn.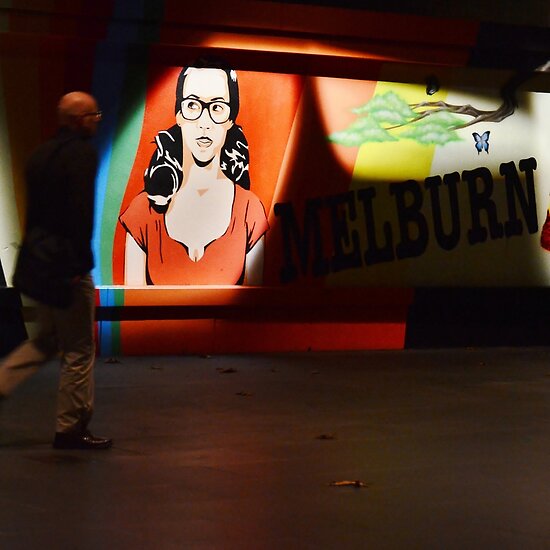 She refused to acknowledge his gaze too.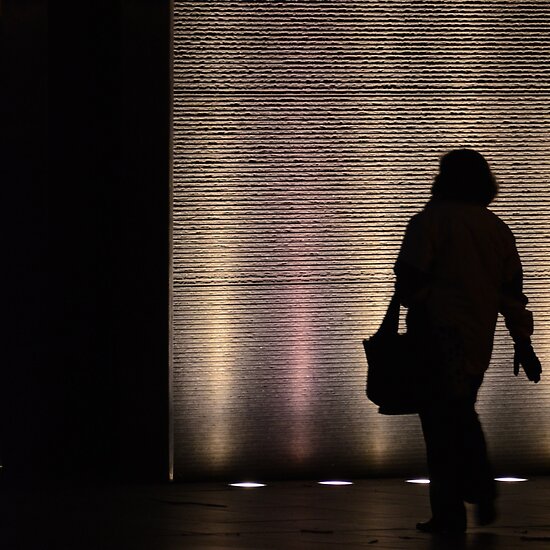 I think I'm on the right planet…?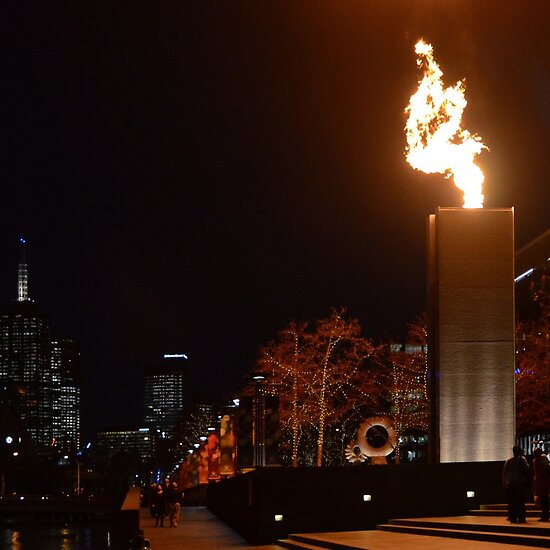 There's nothing quite like subtle lighting.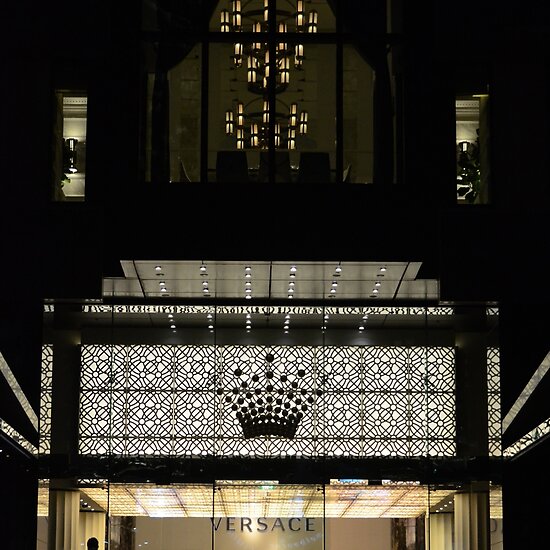 Hand-in-hand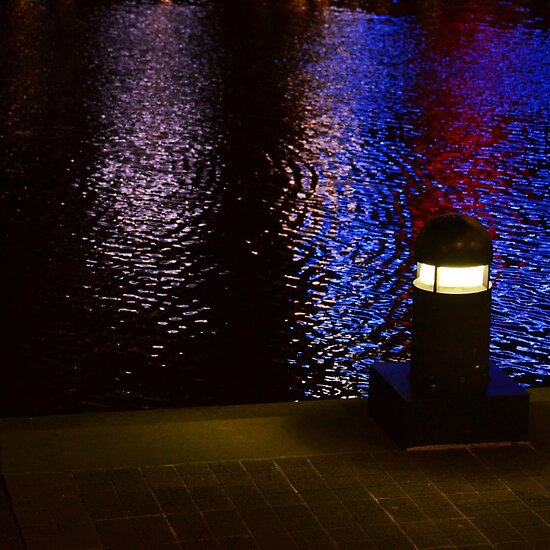 Oooh look, more pretty colours. The dalek thingy likes them too.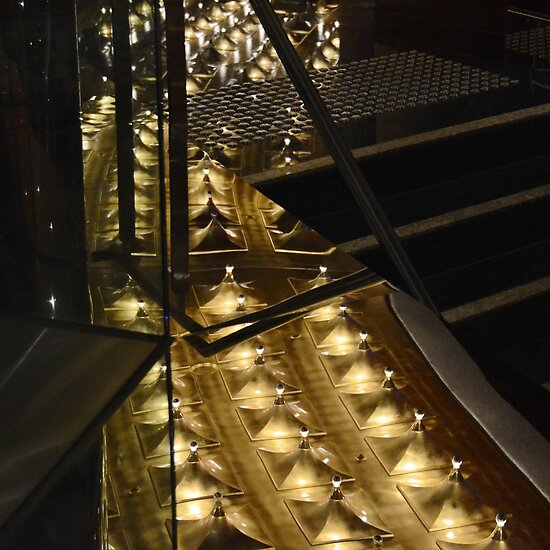 Hamer Hall has turned the lights on inside again.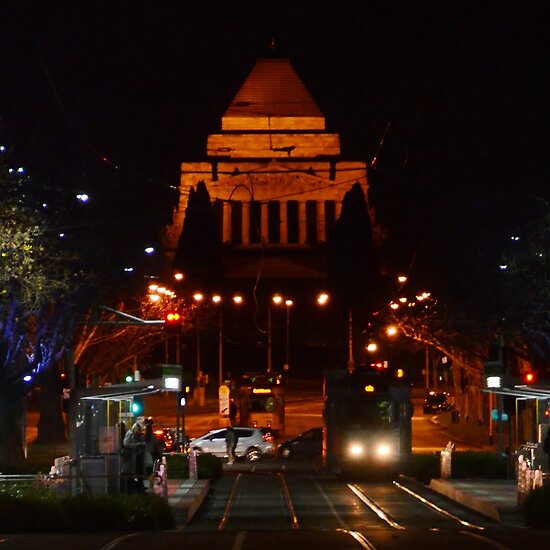 My thanks to the dude with the skateboard who let me know I was going to die if I lingered in the middle of the road too long.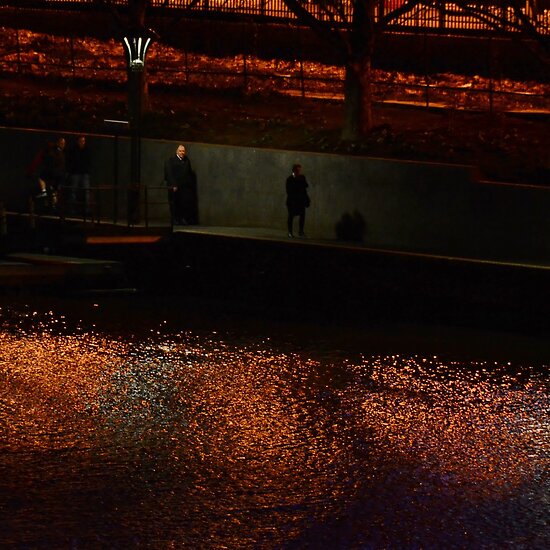 Life on the banks. I think the bald guy's onto me.
Well that filled in a bit of time, and it wasn't even a cold evening – Winter in Melbourne is a strange season, but tonight wasn't half bad.