Yesterday I had the pleasure of wandering around part of the CBD and the Royal Botanic Gardens with Rhoufi, Christine and John, and although it was a rather grey day we found quite a few photo ops…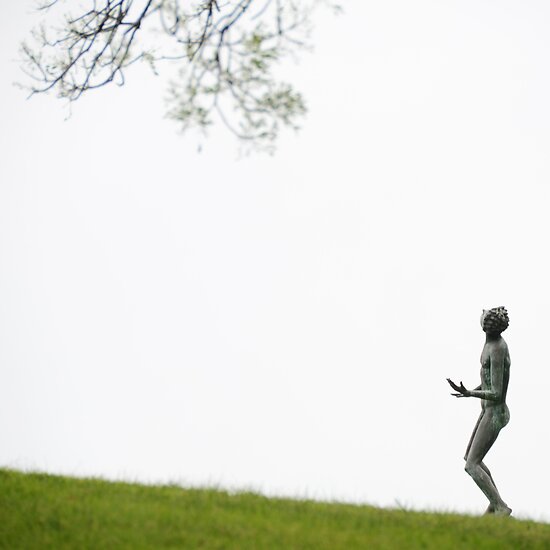 Uh oh… is that rain?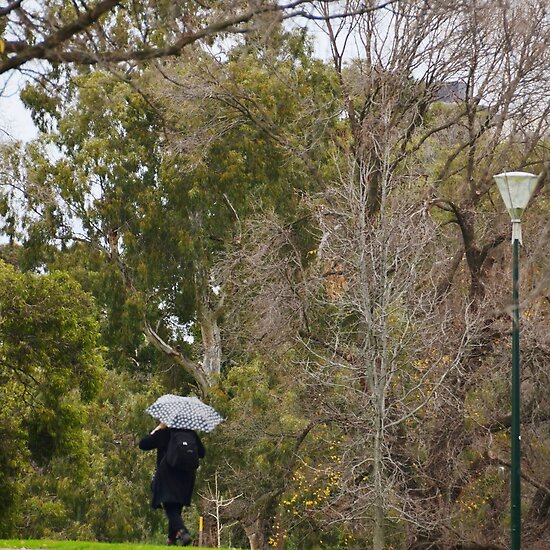 Yep – where's a rainbow umbrella when you need one?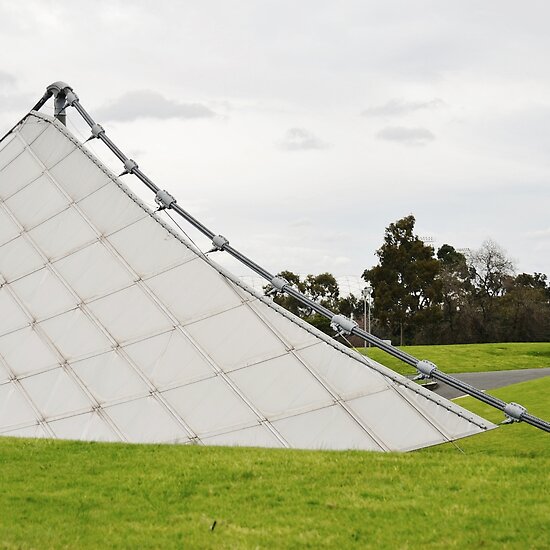 We checked out the comely angles of the Sidney Myer Music Bowl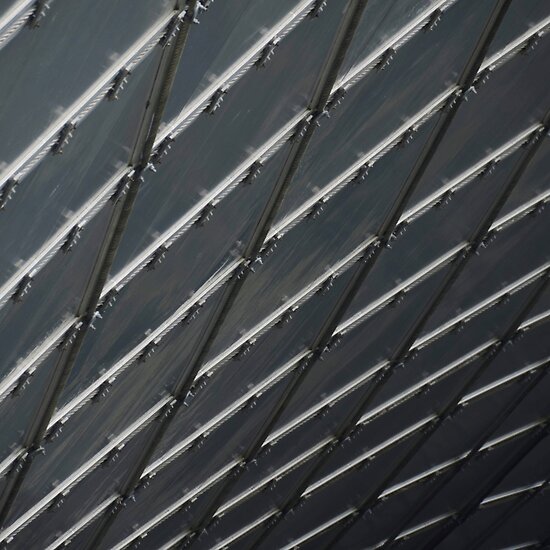 from underneath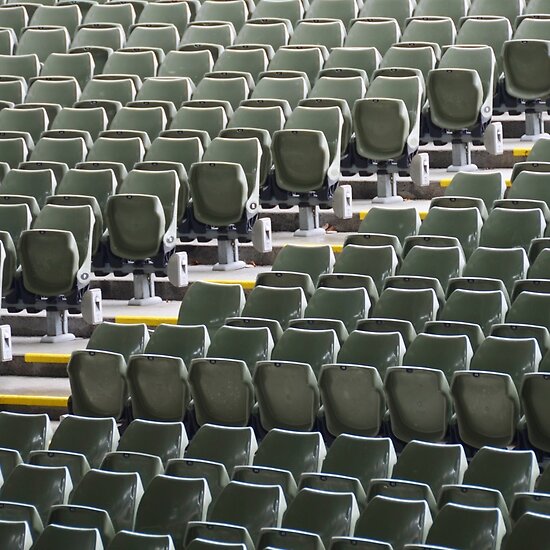 and within, taking in the waiting seats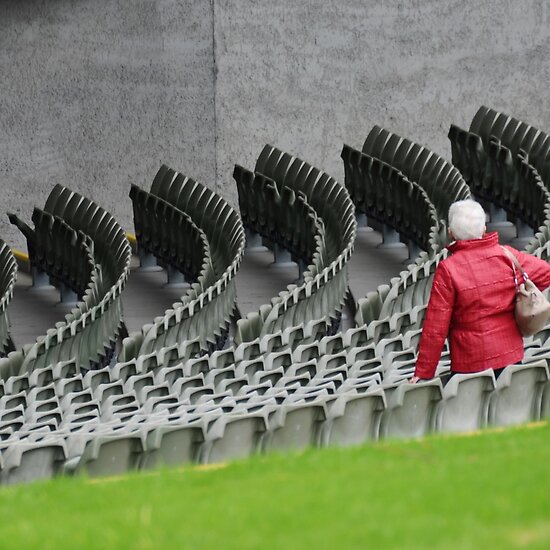 as a wonderfully red-clad lady shared the same curiosity.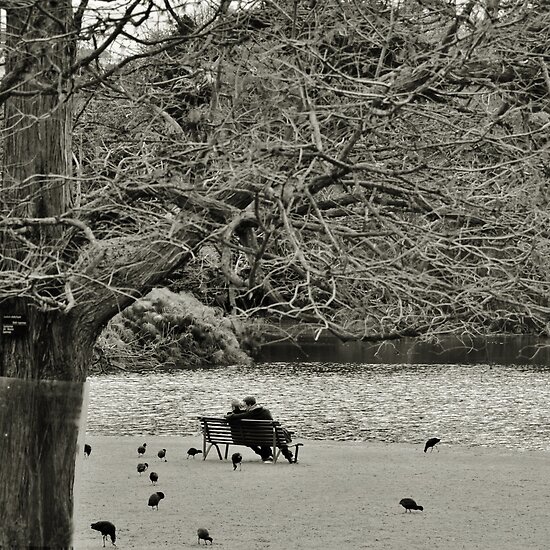 It's kind of hard to be alone in the gardens – the water birds take their roles as spies very seriously, although they're not very good at subtlety.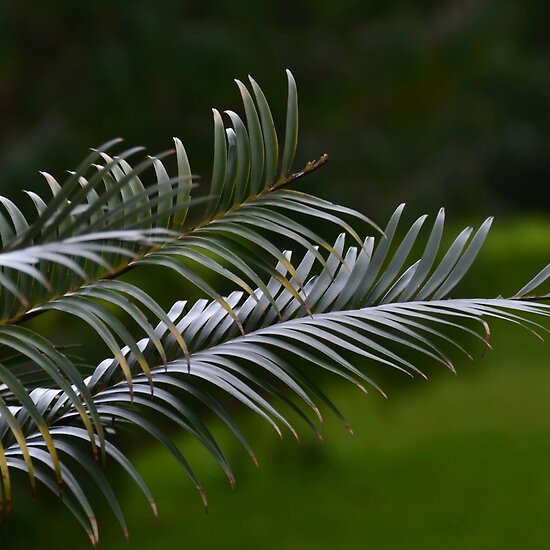 A few greens added a splash of fresh colour to the day.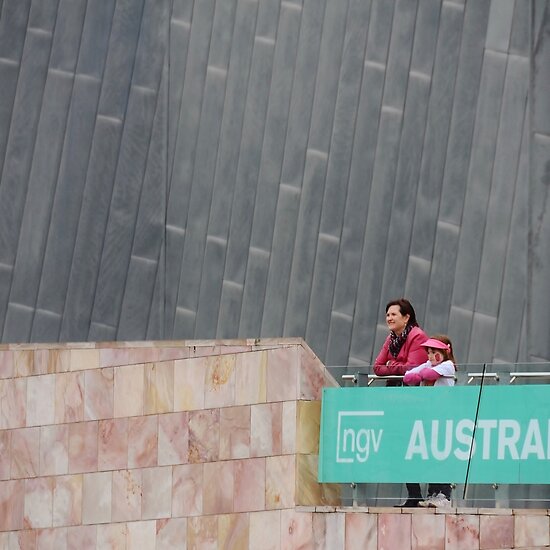 After the gardens we meandered back to Federation Square, where a likely crowd had gathered to watch a street performer. He was extraordinary – really, I've never seen anything quite like him. Honestly, you wouldn't believe what he could do! I suspect he qualified for several entries into the Guinness Book of World Records in a period of five minutes, could sell out daily shows at Vegas and cure world hunger with the subsequent earnings, but I have no images of his act…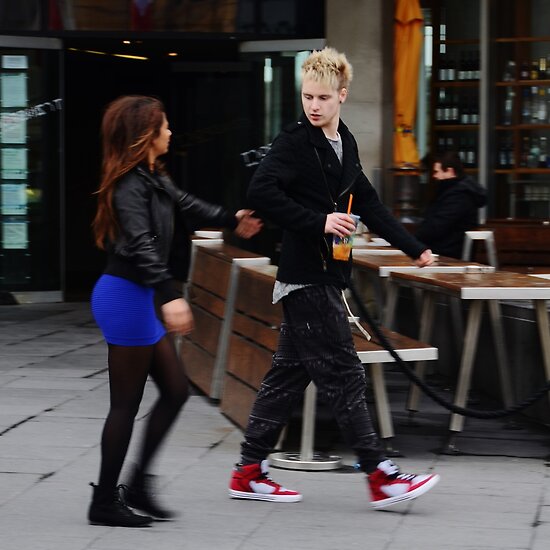 How about a couple of passers-by instead? Our hero looks rather unimpressed, but I think he was just focussing on arm position – a second later the couple linked arms.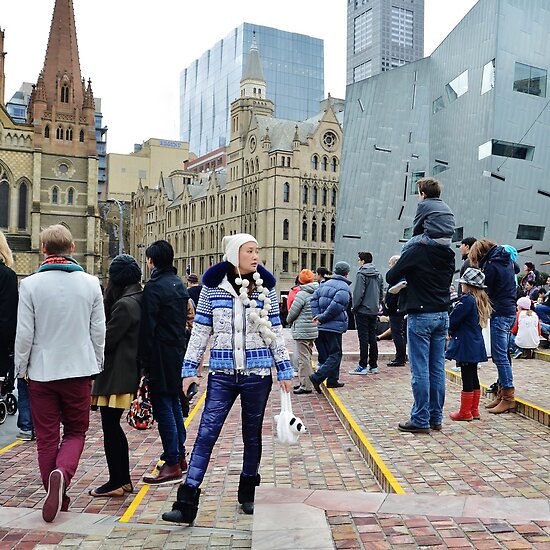 And to wrap up a lovely afternoon's activities, I give you: Have panda, will travel.