Painting SOLD.
One lucky lady woke up on Christmas day to find this painting of mine, all wrapped up and waiting, under her Christmas tree.
It's always so exciting when your work finds a new home, isn't it? (although I will miss seeing it!)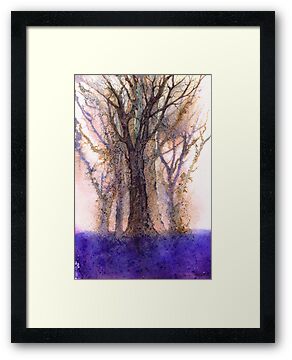 Happy New Year to all my RB friends: wishing you all a healthy, happy and successful 2014, and thank you for your support and encouragement over the past year.