How the Battle was Built - the Bullrock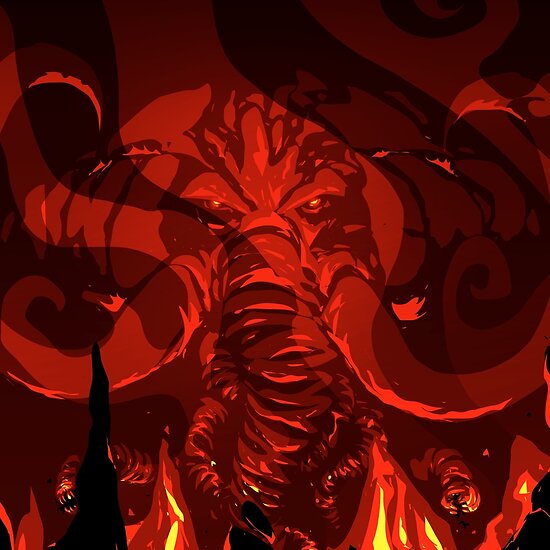 Of all the creatures and characters that I've created over the years, the monstrous beast that is the Bullrock stands tentacle-trunked head and shoulders above the rest.
The rook is a powerful piece on the board, capable of striking an enemy from across the board, yet restrained and single-minded in it's design, as it can only travel in straight lines. From the outset, I had it in mind that whatever represented the rooks in my Black Army had to represent forces of nature, barely constrained by the power of their King, and something to be feared.
To that end, I looked for examples in folklore that could inspire me, and I was immediately struck by the biblical Behemoth and Leviathon, two immense creatures (one of the land, the other of the sea). From there, I started constructing my own interpretations.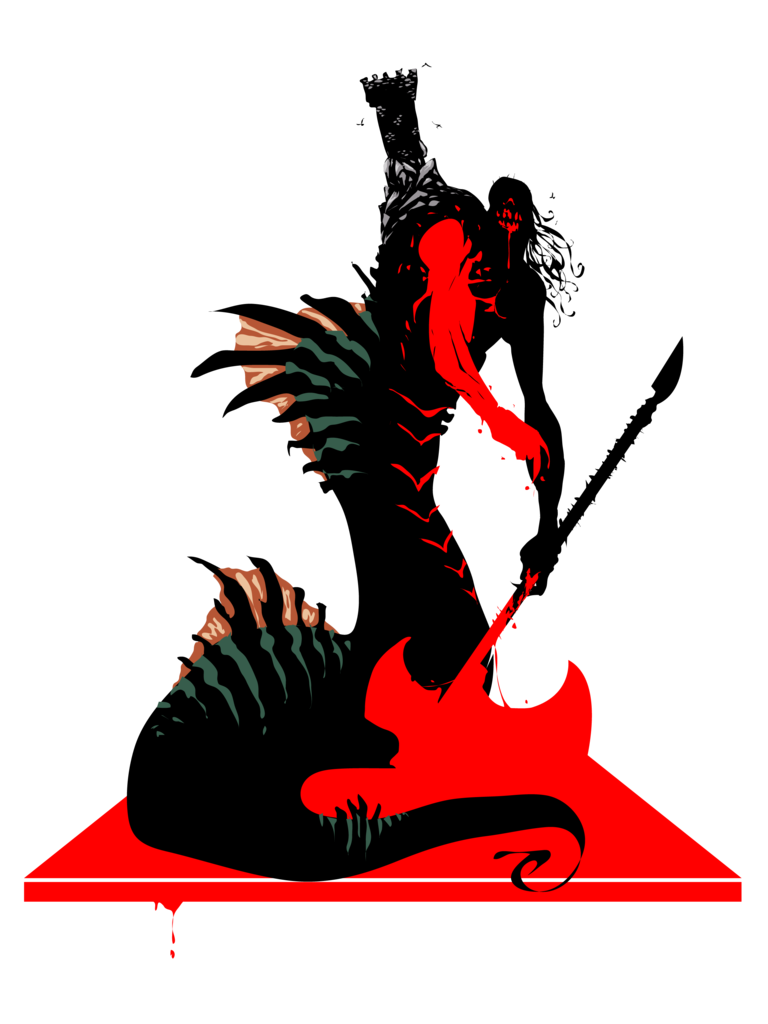 Initial WIP for the Black Queen's Rook
The creature that became the Basilisk, or Queen's Rook was originally conceived as a hybrid of giant and sea monster – an amphibious beast capable of shearing whole ships in half with a swing of it's immense axe.

Initial WIP for the Black King's Rook
It's brother on the battlefield, the Bullrock (many thanks to Danny for such a great name) was born of a combination of ideas – my love of giant movie monsters, the ties of elephants to the idea of the Behemoth, and the elder beast Cthulhu from HP Lovecraft's stories. All these inspirations gelled together in what has proven to be one of the more popular characters (and my personal favourite of the ones I've created). Danny added some interesting twists to the creature, having him act as a sort of 'psychic anchor' and pet for the King who is constantly warring with the ghosts of his predecessors within his own head. It is his compassion and affection for the beast that helps quell the inner arguments, allowing him to focus his attention on the opponent on the battlefield. I have in recent months started thinking about how I'd like to tell the tale of the Black King's ascension to his throne, and this is a crucial element in that story. To me, that's yet another example of how much value a collaborative environment can bring to the work of everyone involved.
Speaking of collaboration, what's been great to watch now that we're in the thick of the story phase of the project is other interpretations of the characters. In this instance, we've had both BMB and Nofrillsart place their own spin on the Bullrock, and in my opinion neither disappoint. When we return to our regular battle schedule on Monday, you'll get to see Nick Ford's take on the beast, and I guarantee that you'll enjoy it.
We hope you keep enjoying the show!
Simon