It's 1am and the Show is over!
Well its all over.
What an amazing night – we sold some art (Marco, Sam, Lee, Boz, Mayu) and had many others express interest in the amazing array of art on display.
Thanks so much to all who attended and helped make the night the awesome night it was.
Here are some photos…(there will be many more I'm sure but it's a start!)
Marco, Lee, Sarah and Bill out the front of the Gallery

Brett in the First Floor Showroom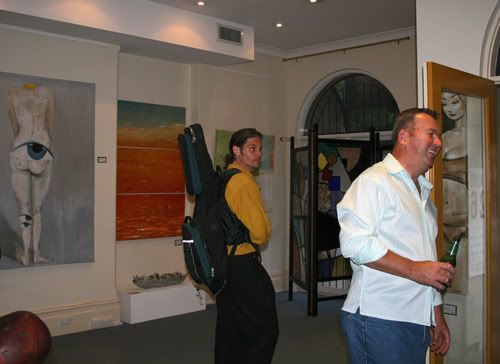 Lee!

Sam and Zoe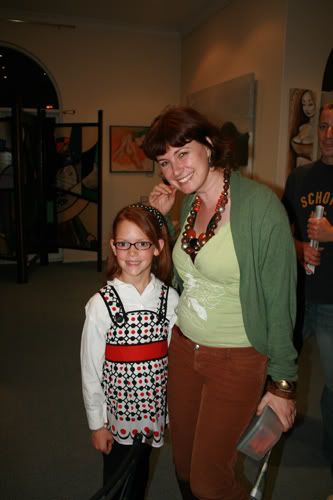 Sandra Ritter – singer and firedancer…

Thanks again all!
Sare and Steve