July 22, 2013
Lorenzo Castello has created a charcoal drawing of a female sitting perhaps in a window, perhaps on a ledge, with the city in the background.
The drawing is based on an older photo of me, where I was fully clothed, in fact wearing sweater and shorts. Except for the head, the work is pure imagination.
Lorenzo Castello is a genius, in my book; not because of this particular work; but from everything his portfolio speaks eloquently, without words.
I'm very honored to be the inspiration for a work from this fine artist, and hope you will visit it and let Lorenzo know if you like it, too. :D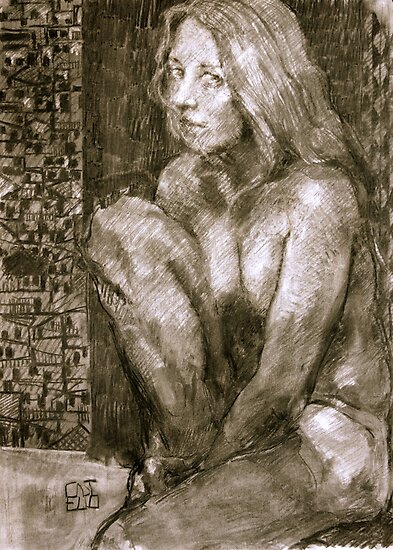 Imagination, just an illusion
by Lorenzo Castello
What do you think? What do you think this woman is thinking?