MaryO and I have been busy with a project called KEEKABOOK. A KEEKABOOK is not a greeting card but a greeting book. Like a greeting card you can send a KEEKABOOK to friends or relatives on special or memorable occasions. First special occasion available as a KEEKABOOK theme: BIRTH.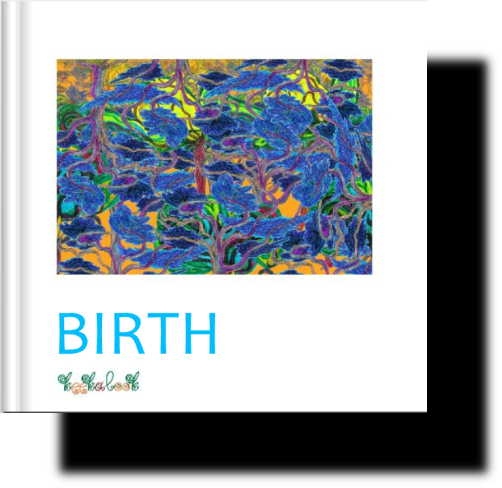 BIRTH contains poetry and inspiring thoughts on creation, life and birth. Off course it has a lot of illustrations. A couple of the illustrations you'll find here:
1
2
3
4
5
I invite you to have a look at the special KEEKABOOK website (www.keekabook.com). You can watch a preview there.