New Group PHOTO REALISTIC ARTWORK is up and running - Join us!
Hi Everyone,
Terry Hinkle and I are pleased to announce the formation of a new group "Photo Realistic Artwork".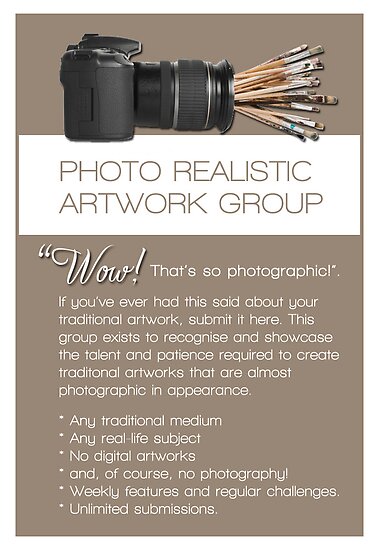 Come and join us! Unlimited submissions, weekly features and some great challenges. We look forward to showcasing some outstanding traditional artworks in this group.
Cheers,
Jo
P.S. Feel free to favourite this so others can see it too! Thanks.