Hello everybody
After a fairly long absence from Redbubble, during which I popped in only occasionally to get a quick fix, I'm so relieved that my work and other commitments are now (more or less) under control again and that I can get back to the Bubble.
I want to apologise for all the comments to which I hadn't replied, and for all your wonderful artwork that deserved comments and had gone without. It will take a while for me to catch up …
Although I haven't submitted many photos, I did manage to take the odd (often very odd) photo here and there while I was absent. I also got a new camera (Nikon D90) which I am enjoying very much.
I am delighted that one of my first submissions now that I am back on track got two features within a day of being posted here. Thank you so much to the hosts of Art in Math and MOZAMBIQUE, THE INDIAN OCEAN, SOUTH AFRICA,SWAZILAND,TANZANIA, MALAWI, ZAMBIA AND ZIMBABWE for featuring Obelisk.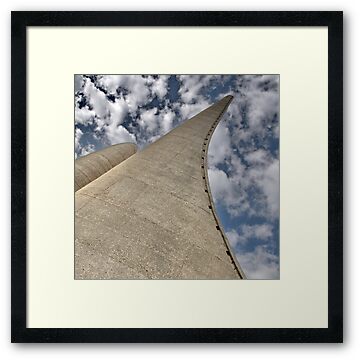 26 June 2011