Here's an example of how it will look:

…
Setting this up is very simple.
1. First Click your Avatar at the top of the page. This will take you to your profile page
on the top right place your mouse over the the red "Edit".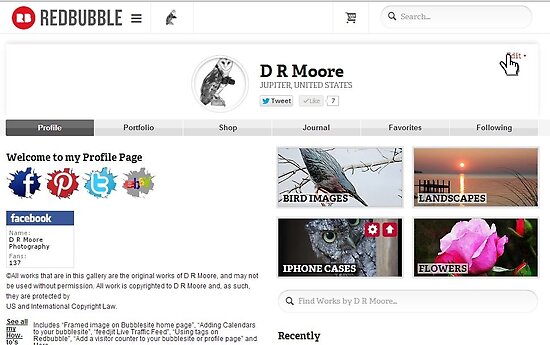 2. A menu will appear click the Selection "Edit your Profile"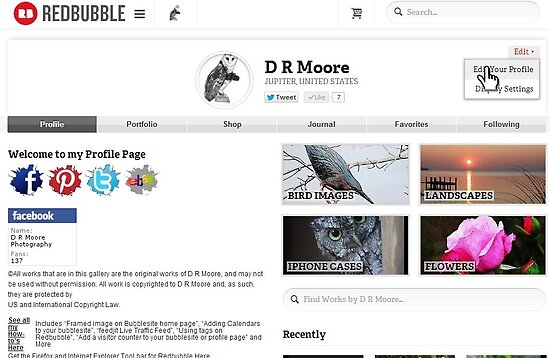 This takes you to the main page for editing your profile.
3. On the left side of the screen there is a list of items to select click the one "Link to other Sites"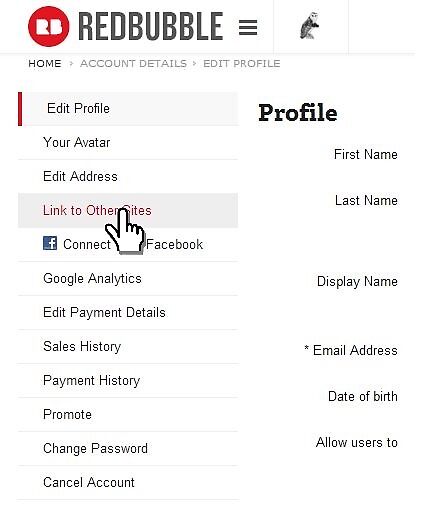 4. Now Just fill out the form for alll the sites you want to show the ones left blank will not show on your profile page.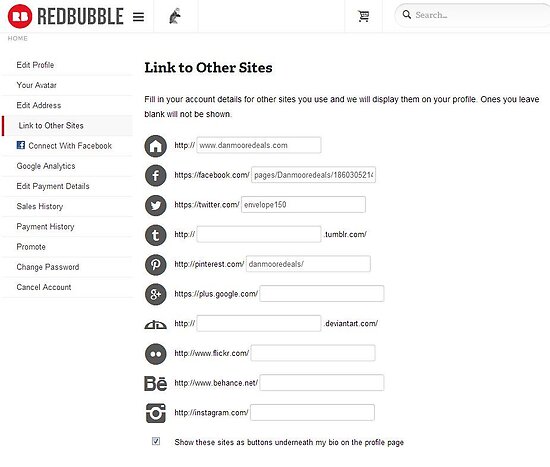 5. Don't forget to click the box that will show these links on your profile.
6. Now just click the "Save" button at the bottom and your done.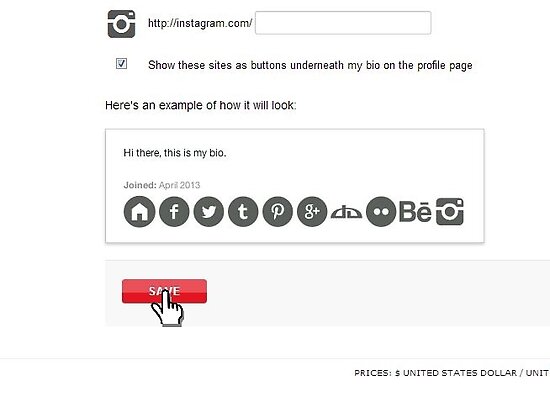 Happy Bubbling
Dan