Sth Melbourne character ... there's always at least one!
Had the great pleasure recently to spend a July afternoon trapsing South Melbourne
Market and surrounds with SITHOM'rs Claire Habby, Josh Hakman and Georgie Hart :-)
The original intent of the afternoon was to spend some time finding/capturing images of
any graffiti we could locate … ok, so as this image journal will show, I got a little side tracked ;-)
Georgie's image journal of the same day :-)))
We thought we'd grab a coffee somewhere … but every trendy (as it turned out) local Sth Melb cafe had queues (???) … for a coffee? Eventually, we four found a fabulous place to sit and 'waste' a few mins over coffee – my waffle was delicious!!! :-)~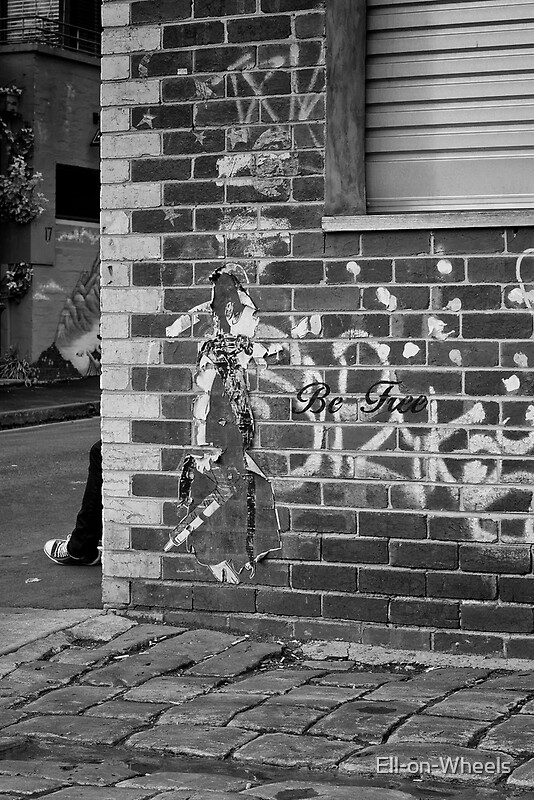 Below – there was a wheelie bin – Georgie said to move it
… so I did … you gotta watch the quiet ones ;-)))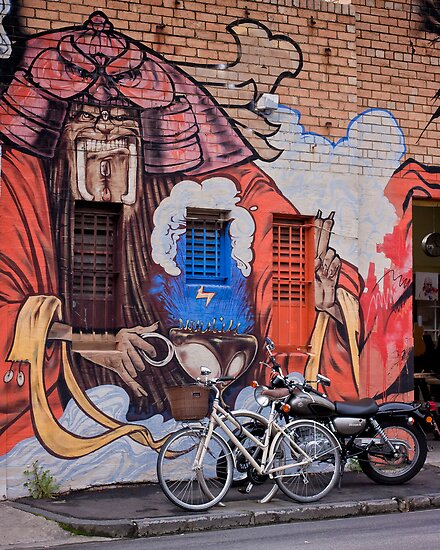 Hanging room only … and yes, I got spotted ;-)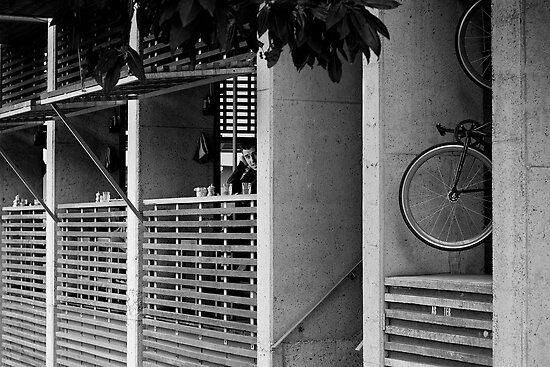 The chair was 'pointing' the wrong way … so Georgie said move it
… so I did … thank goodness we had Georgie along :-D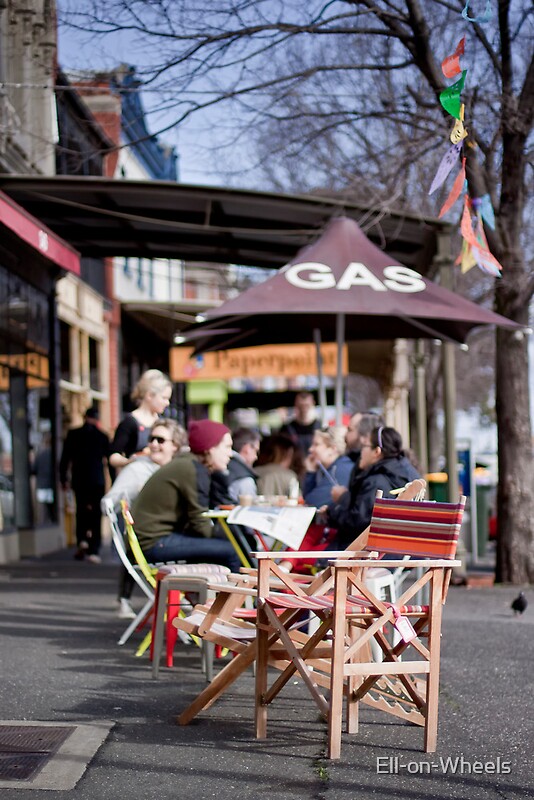 Even if you were 50/50 about oysters naturale, for a dollar you'd give them a go, yeah?
LOTS of people were :-)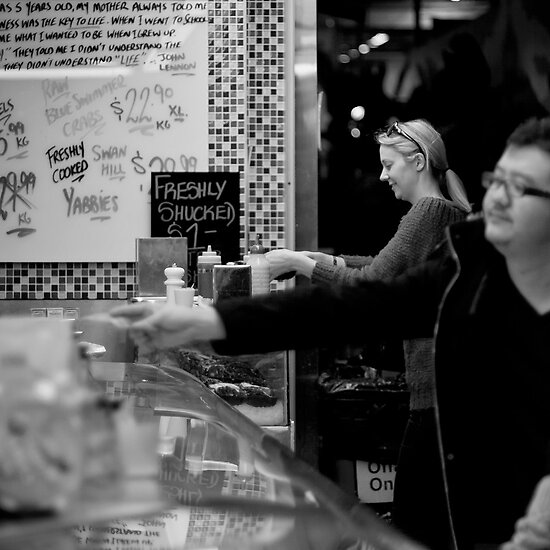 The dim-sims of South Melbourne Market are so good they're famous!
We didn't stop to test for ourselves … shot from the hip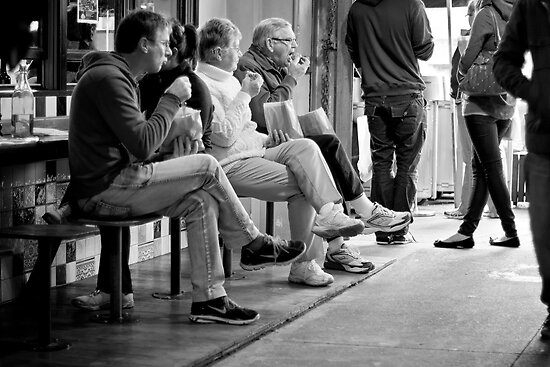 Stall holder … character, or strength of, to stand there all day …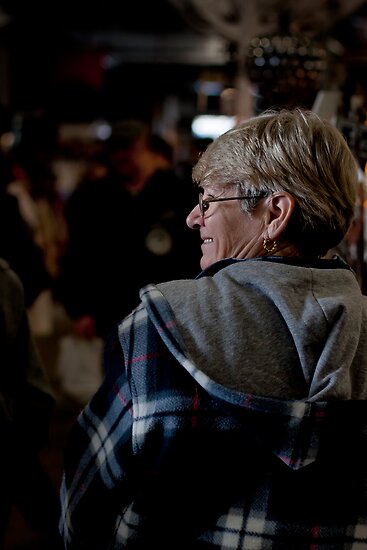 Ok, who ordered this cheese?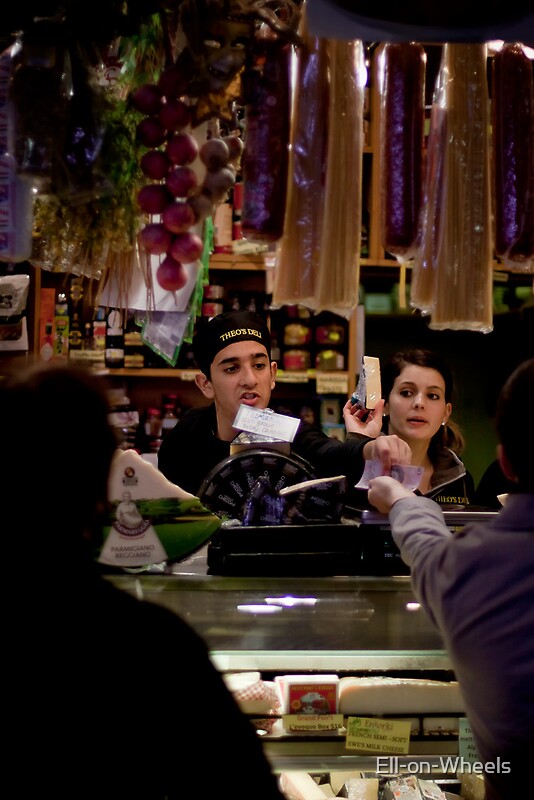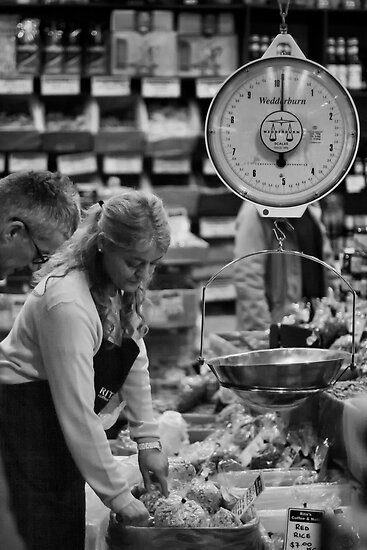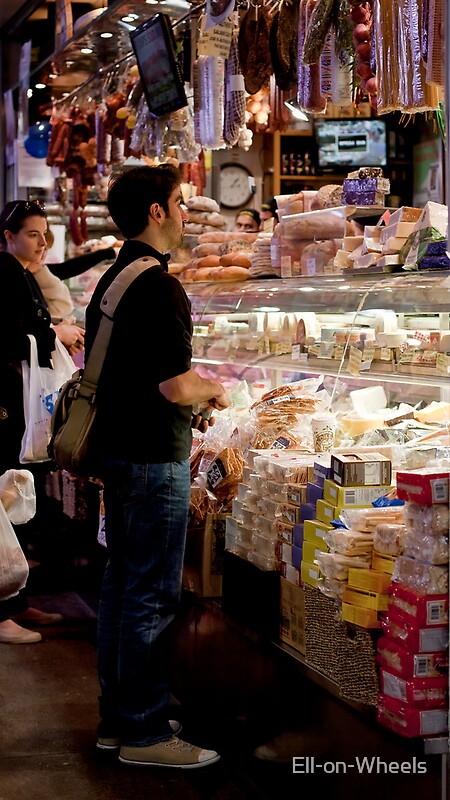 Green or pink macaroons?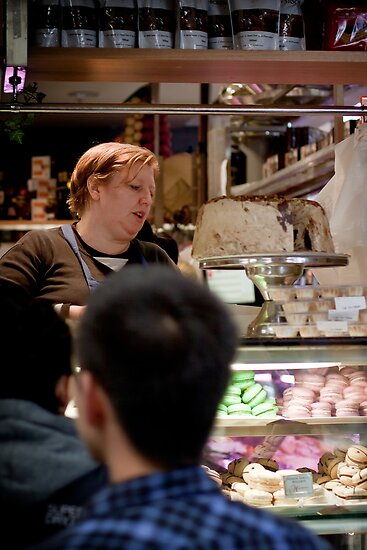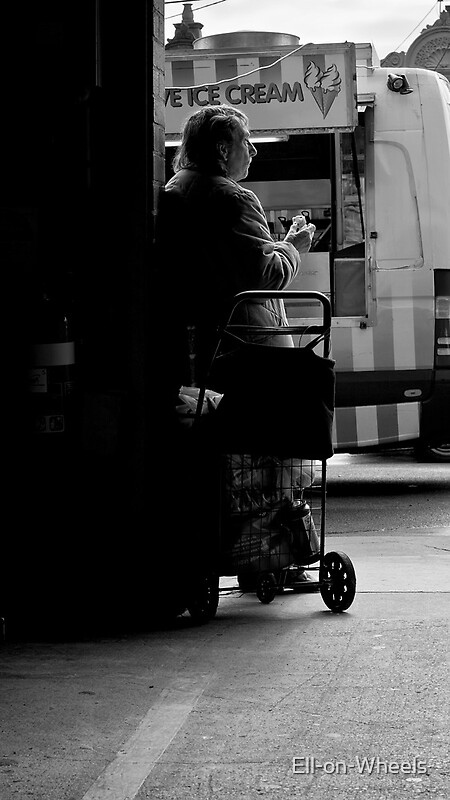 Getting ready for the Mad Hatter's Tea Party …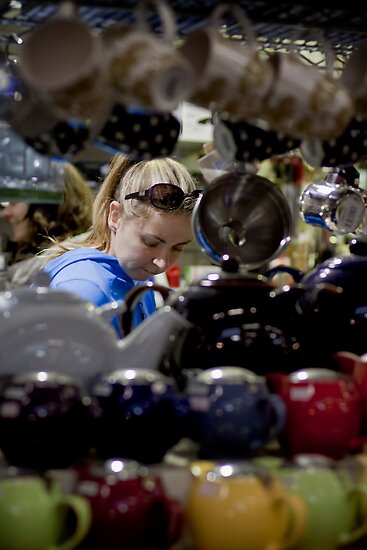 The hesitation …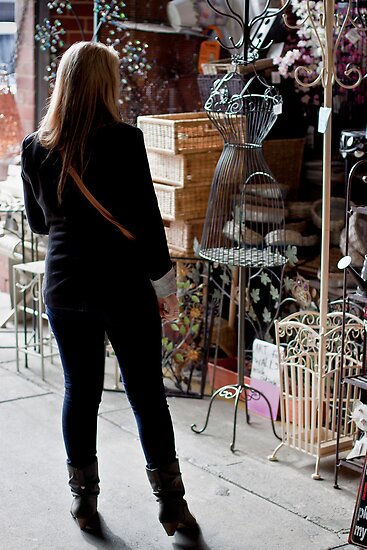 "Hair-envy"? … errr, nup! Though, I do admire the dread-ication :-)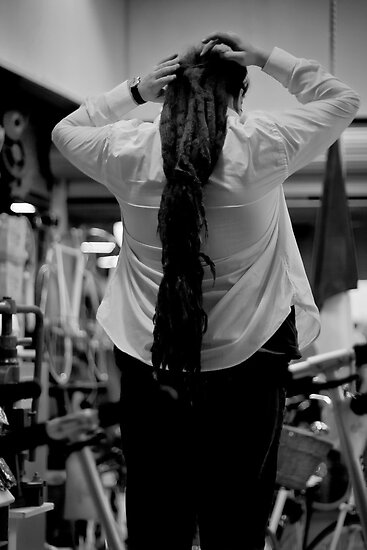 Gal in the beret is the of the sweeping lengthy queue for Sth Melb's famous dim-sims