I have not been "out" shooting a lot this year. Life taking its turns and all. I do miss the outings. I hope to get out soon. However, I do have some news to share.…
A local paper "The Explorer" published Great Horned Owl ~ Sunset Silhouette in the Reader Photo of the Week page. A small feat, but exciting for me nonetheless!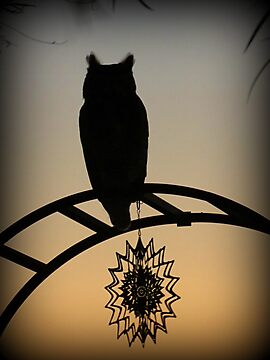 The next is much more exciting!!
I entered the 2013 Arizona Game and Fish calendar contest. I did not get chosen for the calendar (sad face). however I did get Honorable Mention along with 37 other artist (many here on Redbubble) for this image!
Again they may not seem like much for a photographer, but someone chose my image and that is what is all about for me. To be noticed somewhere, by someone. To be appreciated for what i can do with a simple Point & Shoot camer