Been a wile since I've posted a swag of shots. I've been busy working, and haven't been out much. However this week, I spent a few days walking around, obsessing with abstracts and reflections, mainly. Anyway – a few from Monday with Caroline Gorka and Thursday with Cathy Cavolo.
Comments always welcome :)

1. Feathers stuck on a tombstone.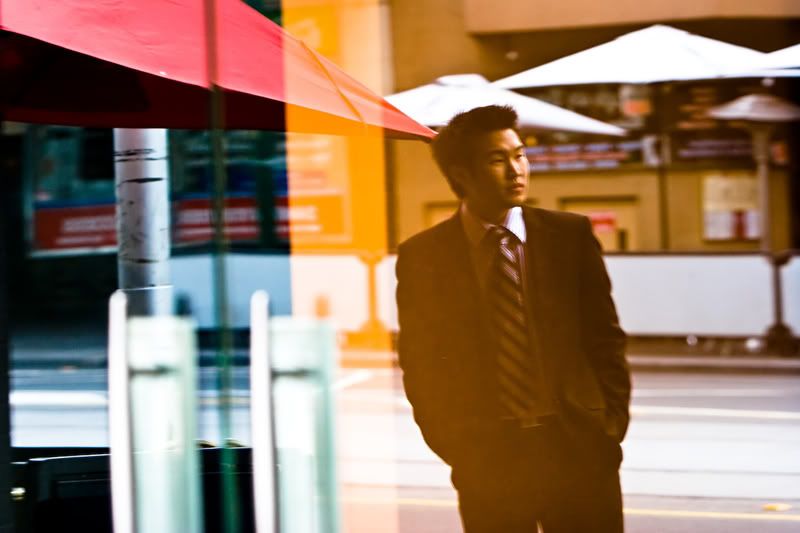 2. Taken through a series of windows. 'As-is'.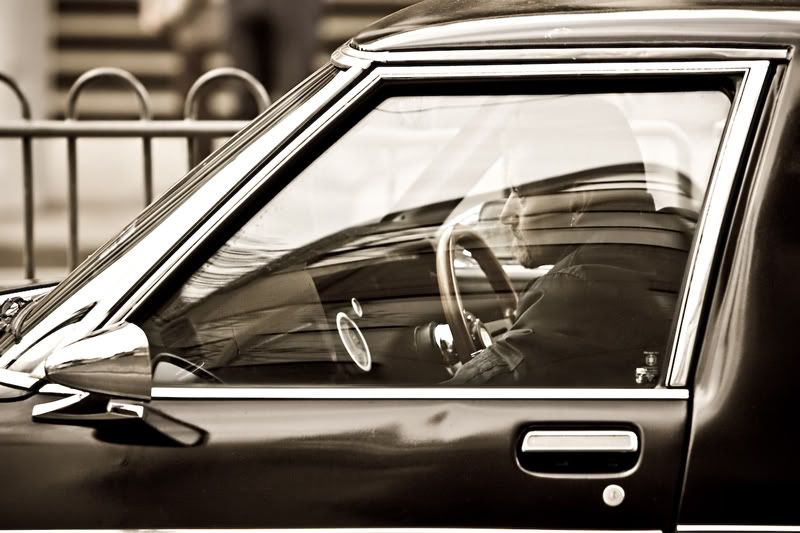 3. Desaturated and toned.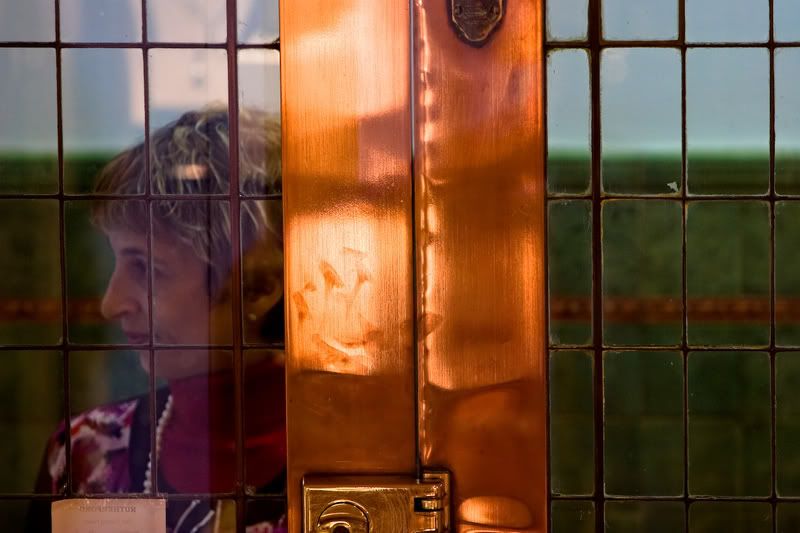 4. Ok, I have a thing for windows lately :)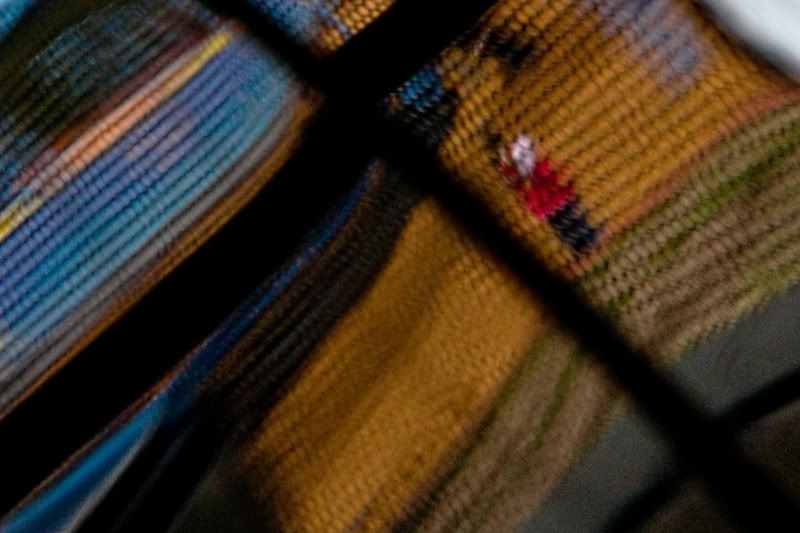 5. A girl in a playground, reflected of a black car and through a wire mesh.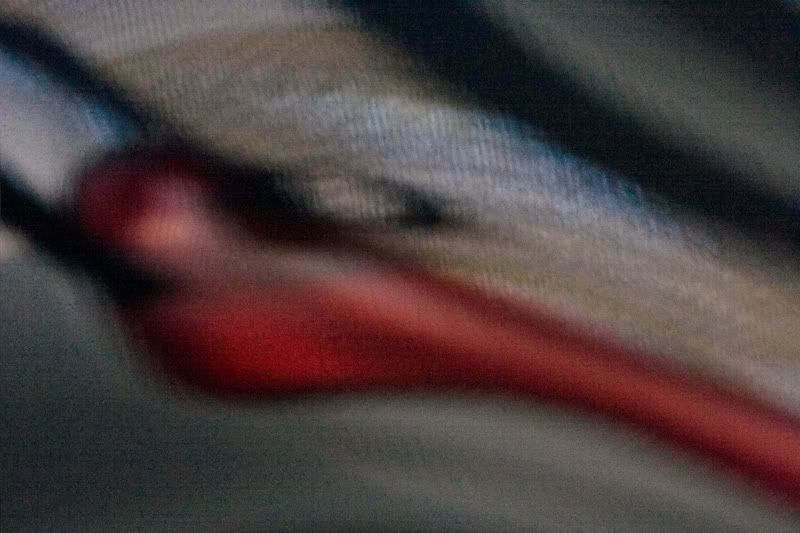 6. A blood red dove. No, really.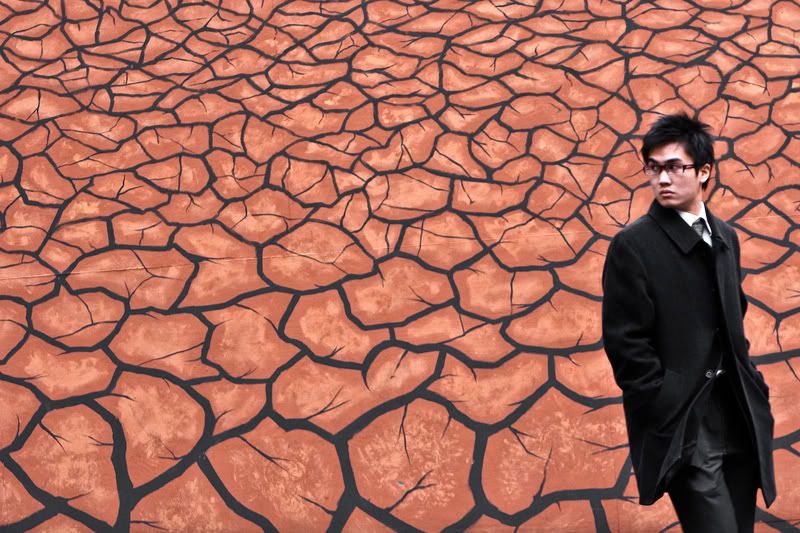 7. As-is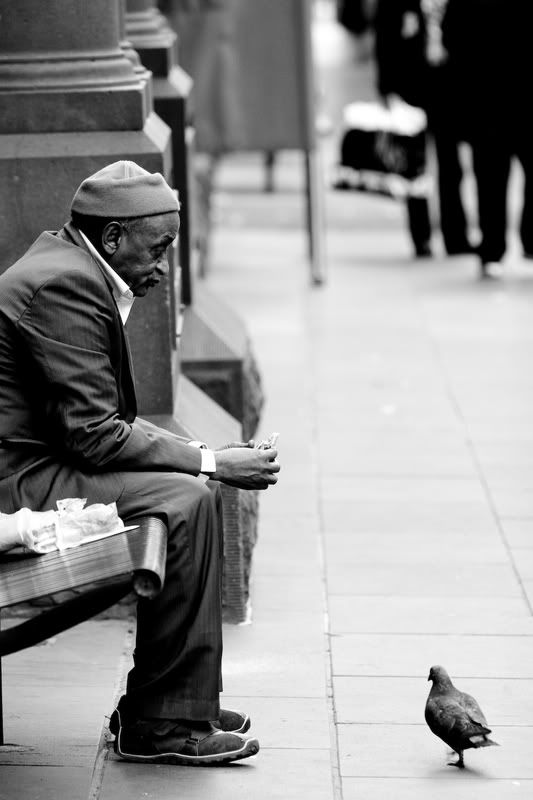 8. Likable old chap. Spent a while chatting to him afterwards.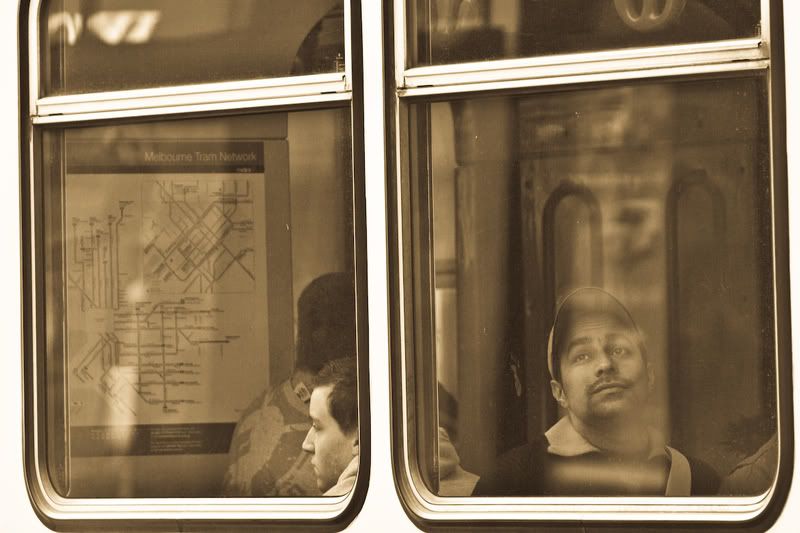 9. His expression is what captured me.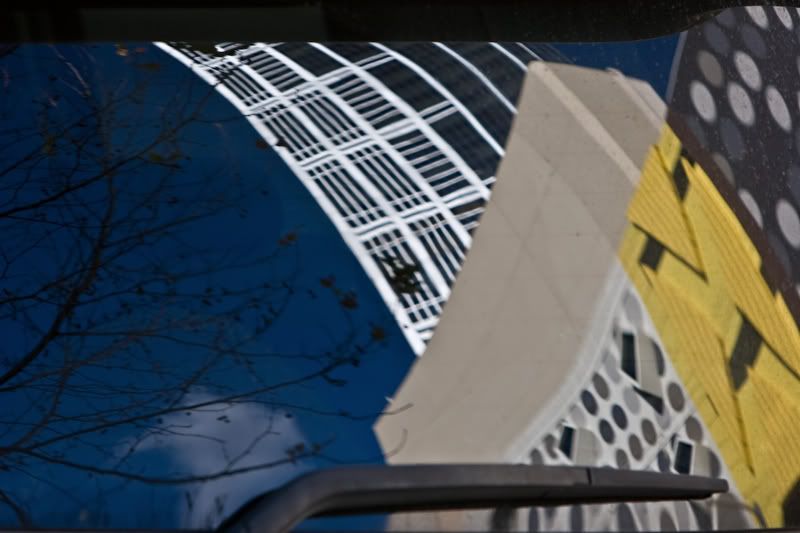 10. Funky buildings reflected through a windshield. I think it was a BMW…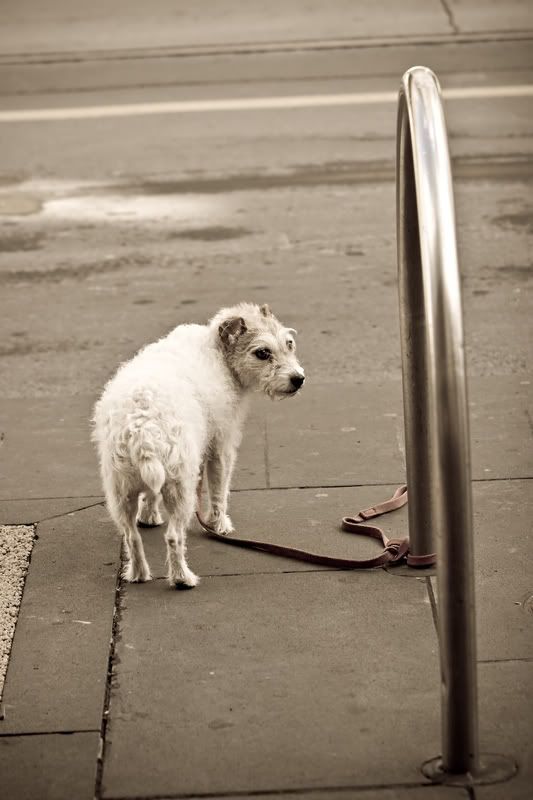 11. Beautiful little forlorn doggie :(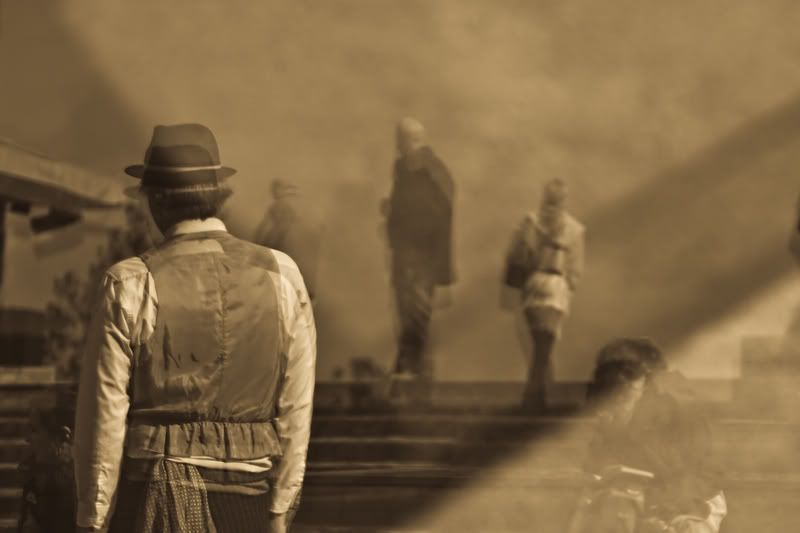 12. More reflections. Changed natural tone from green to sepia. Otherwise, as-is.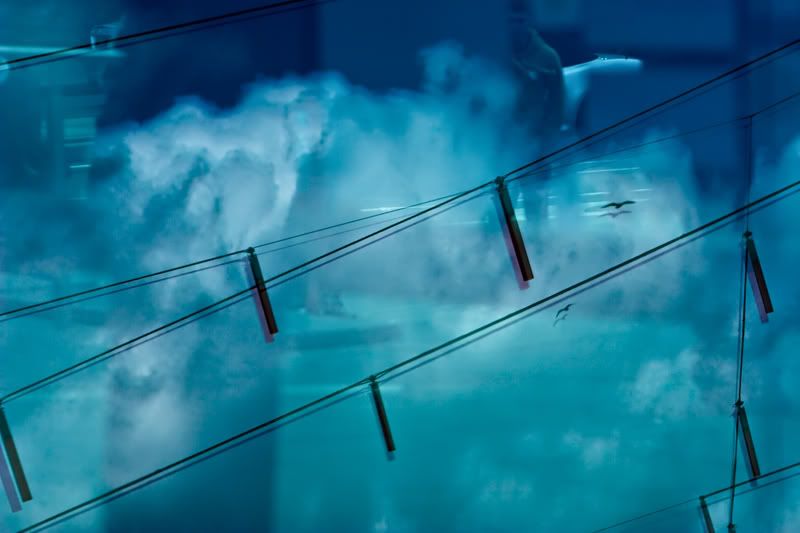 13. Possibly my favourite of the batch. I waited a long time to capture this just right. As-is, from camera.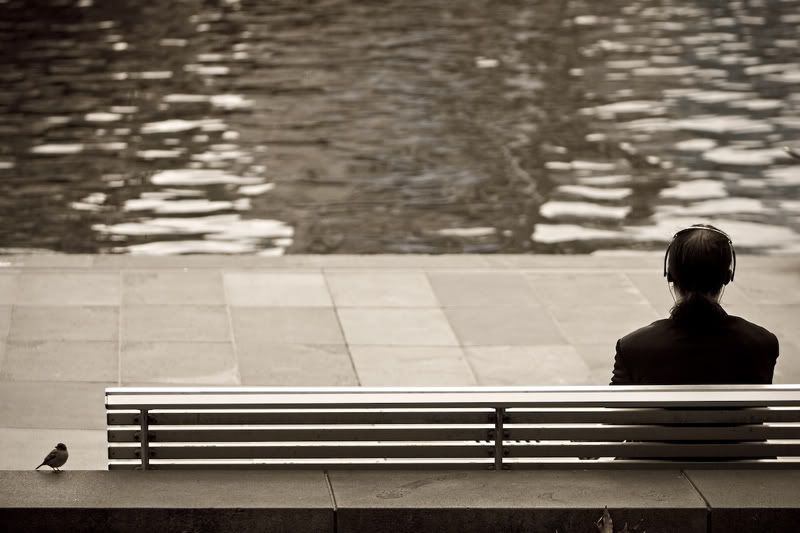 14. When you think you're alone…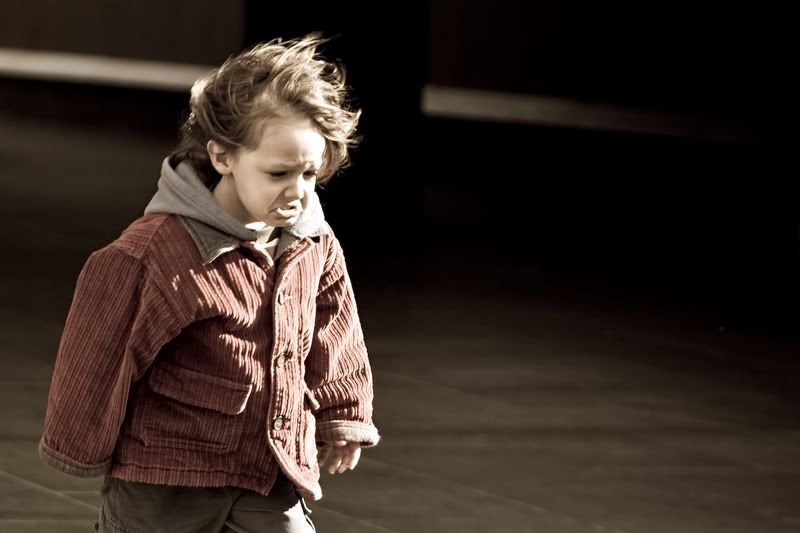 15. This little guy was throwing a tantrum. Shortly afterwards, his older brother clamped a hand over his mouth to stop the squealing. He beat me to it…

16. Are you being served?

17. Confused – where's the dunny?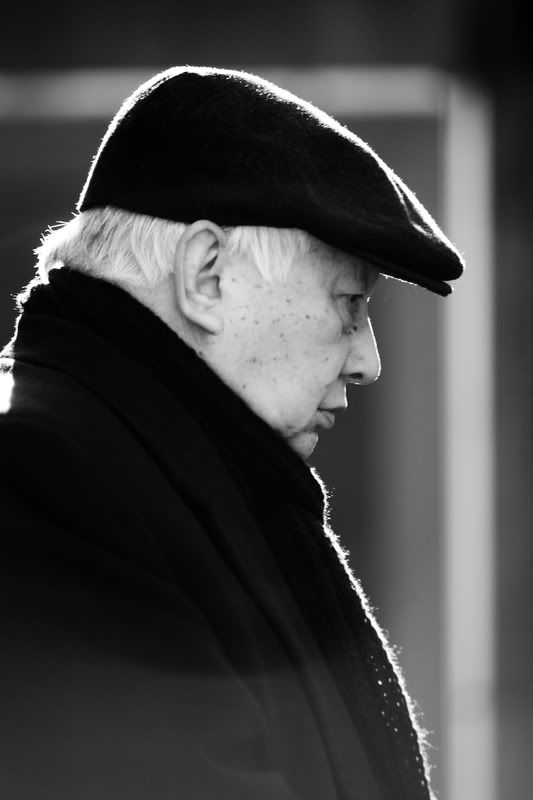 18. I waited to capture this solemn-looking man just right against the backdrop. I liked how the sun highlighted his frame.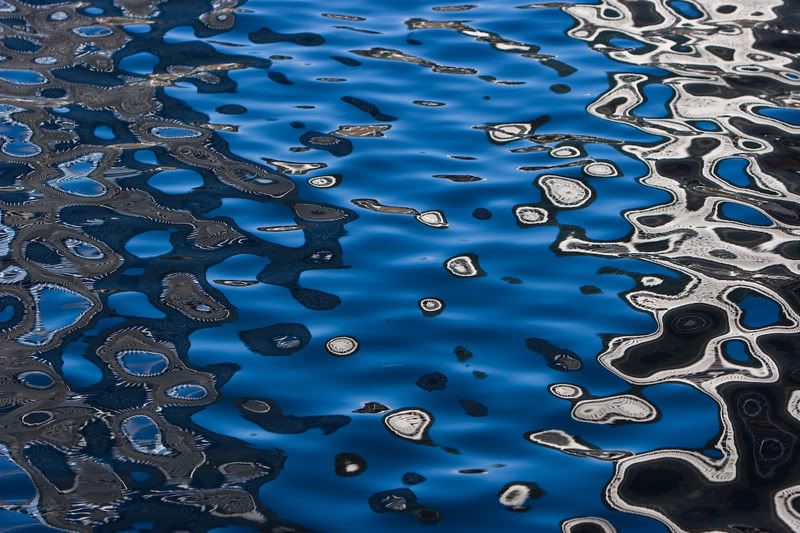 19. Untouched, out of the camera. Reflections off the Yarra.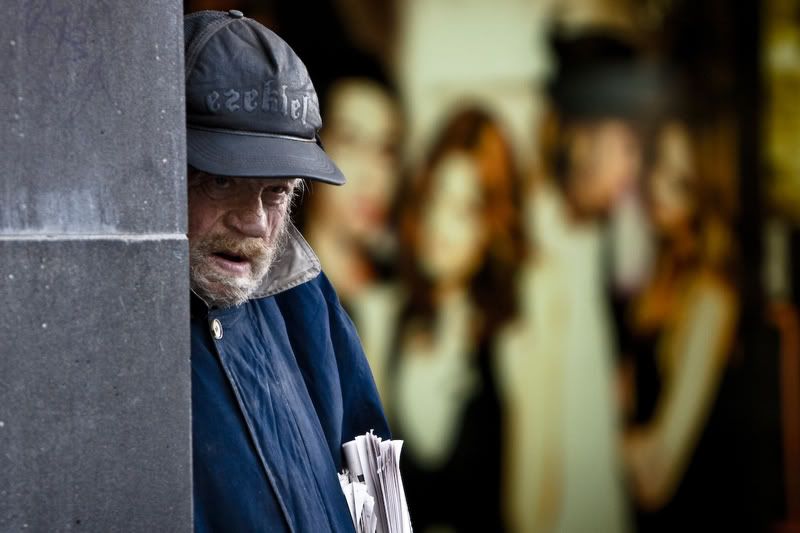 20. Ezekiel