Another Sale "My River of Dreams" (Mousepads)
I can't believe what a wonderful weekend this has turned out to be; and I have hardly had time to set down and really enjoy the blessing.
This time someone purchased (4) of "My River of Dreams" images that I designed for a mouse pad on my Zazzle "gallery":http://www.zazzle.com/danceswithcats: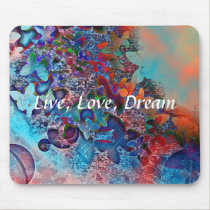 Whomever made the purchase, I thank you so much!
My parents are on vacation and I'm "pet-sitting" for their purr-escious two cats Meeko and Rocky; I had a local request to design some christening invitations and a sales brochure for my nieces buiness…not to mention taking care of our own. So if my thanks are "ever" late in getting out to you all, please don't take offense. Your comments means so much, and I'm so humbled by the events of this weekend.
Hugs to all!
Terri