Firstly I must congratulate another Redbubbler Jacky Parker on her 1st Place achievement in the IGPOTY macro Comp.
This is my absolute delight as I have tried for three years now to have some success in IGPOTY (International Garden Photographer of the Year) whilst this is not the big yearly Comp. it certainly ranks high for me. Forgive for my "moment" here but this means a lot to me as a Passionate flower photographer. I achieved Second Place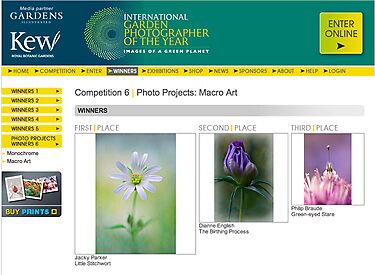 Click here to see my original image.