Gardens in Focus - Competition 4 Finalists
As I told you in a previous journal article, I was honored to have five of my photographs among the 100 Finalists in Competition 4, Gardens in Focus (Royal Botanical Garden, Sydney, Australia) and two of those five judged as Grand Finalists. The 100 Finalists were shown during the recent exhibition in a photo movie that has now been posted online (it's the first movie at the top of the linked web page). If you like flowers and gardens, you are sure to enjoy the movie, which runs a little over 14 minutes.
Although I did not win any of the major prizes, I was delighted to learn that a most talented and accomplished fellow Redbubble photographer, Dianne English, was the overall first place winner with Centre of Attention, a beautifully detailed poppy macro shown below. The photo is linked to Dianne's original here on Redbubble, and I hope many of you reading this will leave her a comment. Congratulations on your well-deserved win, Dianne!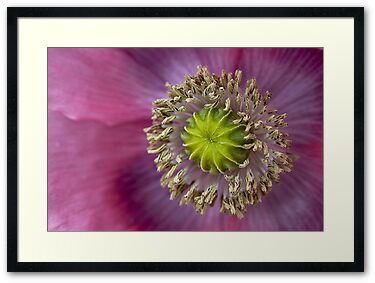 Centre of Attention
by Dianne English
Overall First Place in Competition 4, Gardens in Focus