Finally! I have something in an exhibition!
I have wanted to have something in an exhibition for so long… Frustrated artist here! So now, thanks to Blue Mountains City Council I do! Waste to Art is the exhibition and it is on at Event Horizons Gallery, 186 Bathurst Rd Katoomba. Very exciting and the art there is amazing, if anyone is close enough to go and check it out!
Here is my entry:
Texture and Flow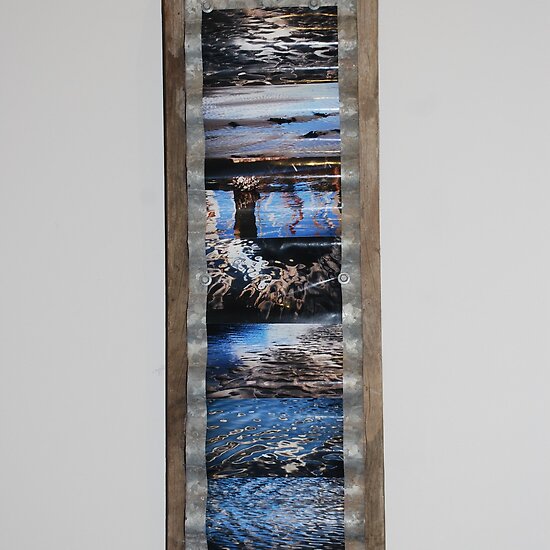 This is an exhibition that shows the use of materials that would have gone into landfill which have instead been turned into artworks.
I have entered with this water textures artwork. I have framed my photos on a piece of corrugated iron and screwed them onto a piece of old wood. I liked the way that the shape of the corrugated iron echoed the flow of the water texture photos. The central panel is the collection of water texture photos which I used.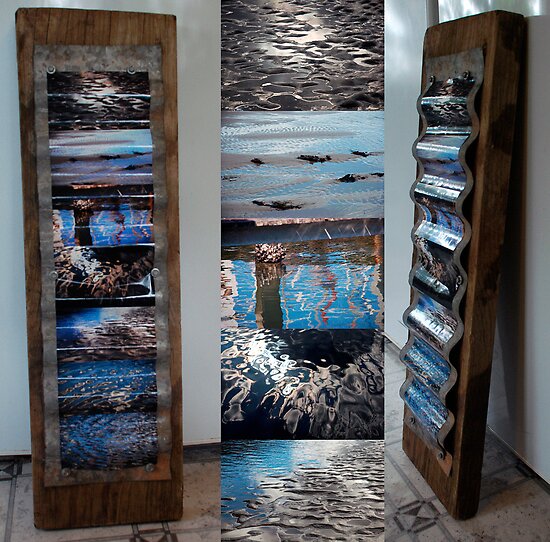 Front and side plus the water texture photos used.