Well, hello there!…
Its been a pretty good year so far. Sold 22 items this year, 4x t-shirts in the last month alone.

I quite like the way this one came out, and its funny, Its a fairly narrow market for this one, since only serious Trekkies are gonna get the joke, but who cares, I get it, I like it…
But the most popular item ever has been this cute little sticker… which again, being a lover of obscure pop-culture references… will probably only appeal to people who really love Pink Floyd… I've sold 13 of these darned things… I shoulda put a serious profit margin on them…. oh well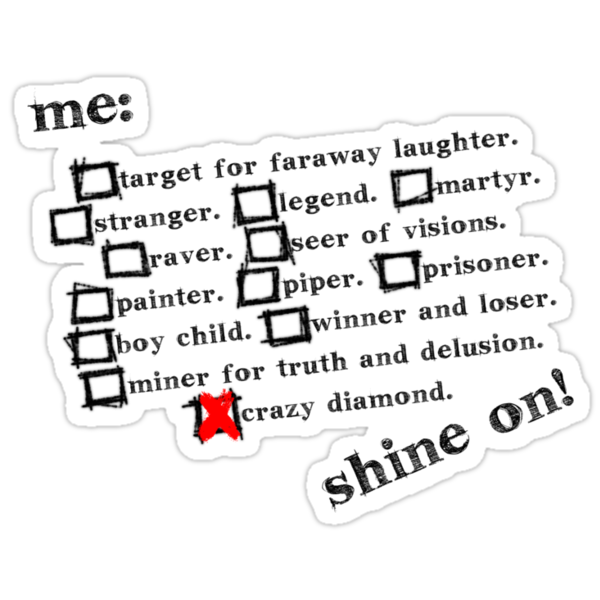 Views are up, of course, and as always my Journals get more views than my artwork… who knew that angry/funny/sarcastic, or helpfull was more popular than grainy arty B&W photos?
Geez Louise!!, fuck me sideways