I am an overnight sensation!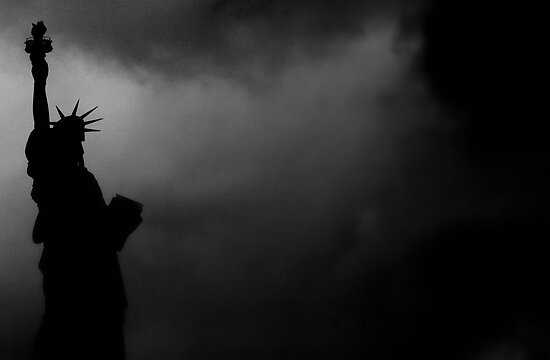 Yep, I have rocketed to fame and glory, literally overnight
If by "overnight" you mean that 15 years ago was just yesterday!
George Swann now holds the … dubious … "honour" of being the:
FIRST PERSON EVER TO BUY ONE OF MY PHOTOGRAPHS!!!
I'm sure it is something that he will be able to tell his grandchildren in hushed tones when they ask him "Grampy, tell us the story about that photo again, pleeeeease!"
Even better still, because my work is obviously in such high demand, if I now delete this file from RB, and destroy the original file, it will become a one-off and its value will escalate a hundred-fold, maybe a thousand-fold, maybe ten-thousand-fold.
George will be able to set his whole family up for life with this one very astute purchase.
THINGS THE ART CRITICS HAD TO SAY ABOUT THIS IMAGE:
"This extraordinary work of vision by Australia's leading Contemporary Photographic Illuminati boldy expresses the dichotomy that exists between humans and mankind."
- Barry M'enema, New York Times
"Byron's incredible use of colour vividly shines a light on our own failings as we navigate the current geo-political climate of culinary self-exploration, while the brilliant inclusion of sea cucumbers graphically represents the the age-old journey of the "Flight of the Turtles" as they wend their way through galaxies of satire in search of their own personal Big Bang."
- Anna F. Laxus, Daily Bugle
"When the viewer looks at this image in its vast and panoramic 6×4inch glory, they will instantly be transported back to their childhood dreams of Corporate Global Domination, and especially their youthfull desires to control the world-wide production of shoe-laces, pink buttons and sealing-wax."
- Emma R. Gentsy, The Daily Planet
"While it is easy to recognise the deceptive complexity of this image, one should not underestimate its innate yet seemingly un-natural ability to be all things to all people but, surprisingly, be completely meaningless to the Greater Northern Hairy-nosed Wombat."
- Lance M. Boyle, Courier Mail
"I haven't witnessed this degree of unbridled naturally-inspired creativity since the night that Mary stayed over. Truly, Byron works in beauty, like the night of cloudless climes and starry skies!"
- George Gordon, The Boatswain Crier.
"Yellow truffle belly-button icecream badger-hat!!!"
- Mary J. Waahna, News of the World.
---
I would like to thank George Swann being the first person to ever purchase one of my images.
Thankyou George!