OH MY GOD THIS BIG FAT BLOKE IS TRYIN' TO EAT ME!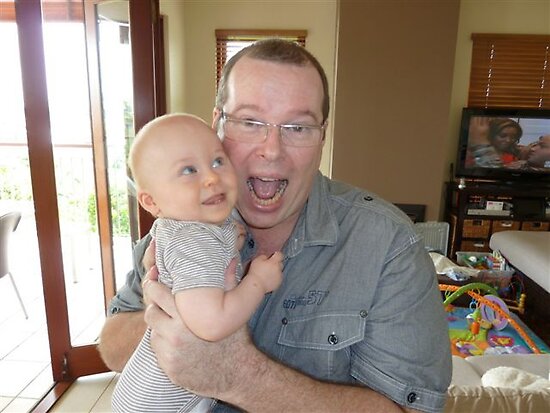 My current Fave photo of me and the Gus-man.
Gusman is such a cute happy laughing little thing, always a joy and a lot of fun, hardly ever throws a tanty… but then he probably waits until everyone leaves and then drops his bundle in front of Mum.
Anyway, I love the expression on his face, its priceless… he always does funny shit like this.
Shortly after this shot, Gusman decided to ram his finger up my nose so fucking hard that I think he actually touched the front part of my brain.
My eyes watered, crossed, uncrossed and met each other around the back, and then my short term memory processing went all funny.
My sister laughed with mostest heartyness and said that you gotta watch-out, babies are surprisingly fast and very strong for their size.