I am staying at Dad's place at the moment while my place is being repaired following the big flood.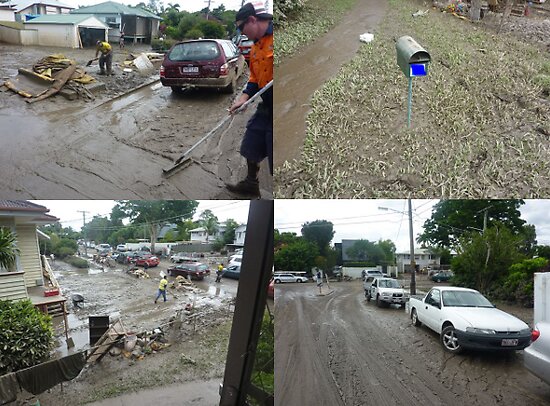 Yeah, my house is ok, its almost completely cleaned and nearly ready for re-painting, and the new kitchen goes in next week… depending on when the power comes back on.
But I digress… [as I so often tend to do]
Those of you who have read my previous Adventures in Cooking will know that I spend a lot of time with my family, especially Dad, and that the two of us share a passion for food and in particular – cooking.
While I am here I try to cook every other night, but its a case of race-for-the-kitchen some nights because we both love to cook.
Tonight I cooked a meal that I am quite famous for: Sweet Pork and RIce…
I didn't invent this one, I saw it on TV years ago, and it is far and away one of the simplest and easiest meals to make.

PICTURE COURTESY OF THE WWW

[feeds 4x people]
1kg Pork Belly or Pork Spare Ribs.
2x LARGE Red Onions.
3x or 4x Large Fat chillies.
Ketjap Manis [Sweet Soy].
Standard or Light Soy.
2cups Long Grain Rice.
Yellow Rock Sugar or "coffee crystal sugar"
Yellow Rock Sugar is used in asian cooking as a sweetener and in this case as a thickener also. It is available at most decent asian supermarkets.

PICTURE COURTESY OF THE WWW

PICTURE COURTESY OF THE WWW
If you can't find this sugar then "Coffee Crystal" sugar is an excellent substitute because it is less processed and has been given a light coating of syrup which adds a lovely caramel flavour.


PICTURE COURTESY OF THE WWW
Chop the Pork into 2inch square pieces. If you are using Spare Ribs you will have to cut bigger pieces because of the bone. – leave the bone in, it makes for great bone chewing afterwards!
Slice the onion into rings about 1 cm thick
Slice the Chillies into rings. Remove the seeds first if you want less heat.
In a large saucepan [you need one with big sides] fry the Pork in a little oil until it starts going brown.
Add the onion and the chillies and stir for a few minutes.
Turn off the heat and wait for about 5 minutes for the saucepan to cool down.
Add 1 cup of Ketjap Manis.
Add 1 cup of Soy.
Add 2 cups of water. You should have about an inch of liquid in the bottom of the saucepan – if you don't – then add a bit more water.
Add half the packet of Yellow Rock Sugar or about 250gms of the Coffee Crystals.
Return to full heat while stirring the ingredients.
Reduce heat to a simmer and allow the sauce to reduce.
Be careful with the reduction, it can be bubbling away even when there is not enough liquid left… and look like there is more liquid than there really is.
When it gets too thick, just add a bit more water – maybe half a cup or so at a time.
Basically you are trying to boil the pork and reduce the liquid over about half an hour. You have to keep an eye on this one.
Cook the Rice using whatever technique you like the most. I use a rice cooker, but I dry-fry the rice first until it turns opaque white, and then add it to the automatic rice-cooker. This method ensures that the rice is loose and free when it is cooked and you don't have to spend ages washing it first!
Plate-up some rice, put the pork on top and ladle over some of the sauce.
To make it really posh, you can add some chopped Coriander Leaves.
This is a sweet and salty dish with the meat covered in a thick goopy sauce with caramelised red onion.
It is sooooooo freaking yummy that you will eat more of it than you really should.
It is guaranteed to make your friends think you should be on Master Chef!
---
CHECK OUT MORE OF MY ADVENTURES IN COOKING…