Adam's Photographer of the Day (14) is Yhun Suarez
Today's choice for "Adam's Photographer of the Day" is Yhun Suarez. You may have seen an image by Yhun as he has been featured 325 times in various groups on Redbubble. He shoots HDR architecture to landscapes, macros to photomanipulation and just about everything else. His large portfolio should have something for everyone. He has been written about in other writings and featured and favorite countless times … and he will get written about again.
Since I want to show respect for the Lord and sacrifice of my time in these daily journals, I will start with the church image above. This was an eye-catcher for me due mostly to the teal blue colors on the stone walls on each side. A wonderful architectural photo from a Roman Catholic cathedral in Manila in the Philippines. The subdued lighting of the organ pipes with that great shade of blue create a great focal point and the glow of light below gives the whole image depth and a holy, ethereal feeling. A great church image and processed so wonderfully.
The next image (below) has one of the most dramatic skies I have ever seen. And to make it more wonderful, it has such a great mix of colors that flow into each other; starting with purple and pink flowing into red, orange and yellow in the horizon. Then to top it off, it all gets reflected onto the water and we get a sense of human emotion introduced by the girl gazing at it all in the right side of the frame. The image is appropriately titled "Wish" and Yhun gives us a thought provoking quote "If your wishes are pure, then they become true." One of those pieces where the image and the description compliment each other and it all fits perfectly.
Lastly, we have the bottom image. A black and white, one of many, of the Selfridges building in Birmingham, England. Yhun found a great perspective on this one. I love architectural photography and enjoy finding unique structures such as this myself. The curved row of metallic circles looking like holeless buttons placed in perfect rows is immensely captivating. The image also shows the genius of the architect that produce a successful design. I love unique buildings and Yhun really caught the right angle on this masterpiece. Excellent job Yhun.
There are so many more image to choose from and other styles I have not touched upon, but I try to keep it fair and do only three image from each photographer I showcase. Click on an image or just click on Yhun's name shown in blue on this page, and you can go exploring into the beauty, mystery, and drama of the images that are Yhun Suarez. Let us work together and leave him some meaningful and complimentary comments. It would him happy, it would make you happy, and most importantly, it would make me happy. LOL
All kidding aside, Yhun you have shown us your immense talent in image after image. Your painting with light and color onto the canvas of beautiful subjects creating wonderful compositions was a pleasure to view and you have earned my respect as a multi-talented artist. Keep up the great work and I hope you can show us more soon.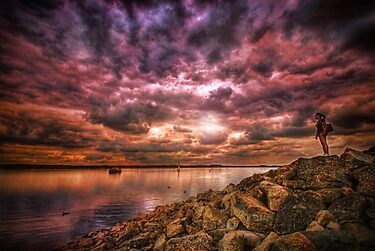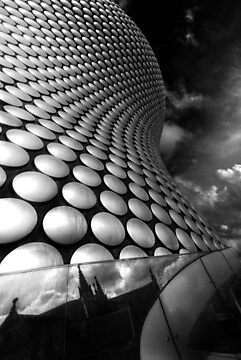 22 pushups