How to create a FLAG COUNTER for your Redbubble Homepage
How to add a FLAG COUNTER TO YOUR REDBUBBLE Homepage
Click HERE AND CUSTOM your Flag Counter
then click on the yellow button and follow the instructions either to get a email or skip and get the code.
THEN
Step 2: Copy the code shown into your redbubble a/c in a closed journal and paste so you can edit it in private.
This is my code for showing purposes only (DO NOT USE)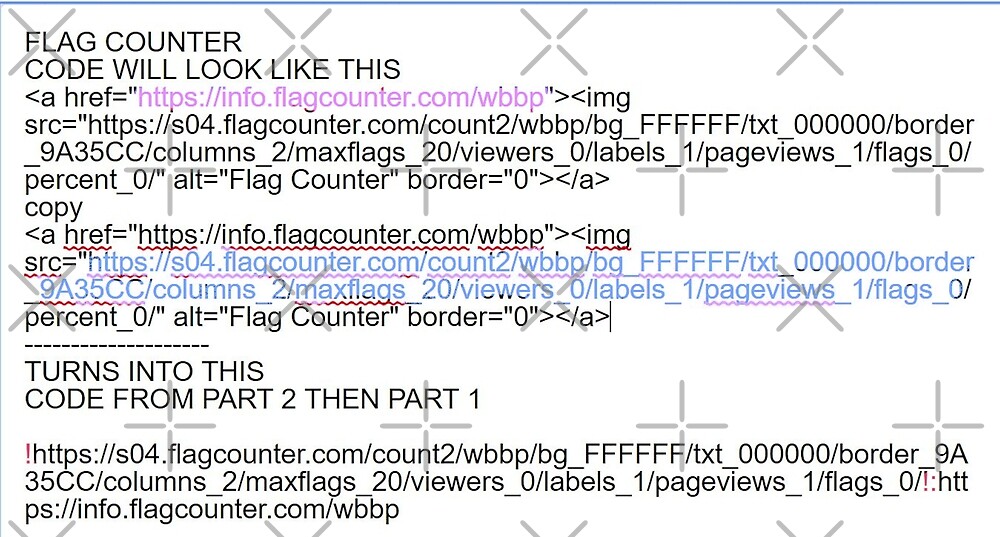 The first part shows what the code will look like
the second part is how to create the code
place a ! (shown in red) then copy the blue code the add the next red !: then directly add the pink code
so you (just to repeat)
!
copy blue code area from your original code
then
!:
then copy pink part of the code
it will then look like this