Nice surprise: 'Motel' roadside neon makes RB home page
On redbubble home page today – motel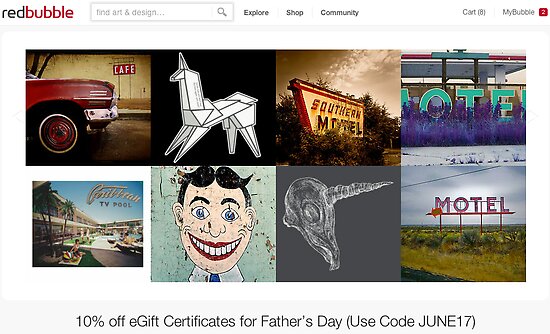 My thanks to whoever curated this particular set of selections for the home page.
Although I now have no idea where I shot this, always had a soft spot for the qualities of this sign and its unusual siting.
So, great to see it up there and in such good company. A good theme and like the selections in general.
As quite a few fellow bubblers would have realised I have a bit of a love affair with neon and old neons. New ones too.
As I tried to explain it all away – "Neon heaven … the mania induced by inert gas placed inside glass tubing."