Holding the lantern in one hand I grab the handrail on the caboose with the other. Jogging alongside the train I step up onto the first step and glide easily onto the caboose's rear platform. The train picks up speed and we are well on our way to the next scheduled stop.
Many years ago I worked on the train crew for the Penn-Central Railroad across northern Ohio.
Here I have put together some images of trains. The first is my photo of a hand carved locomotive. It was carved out of ebony wood and genuine ivory by Ernest Warther. This 1930 Baldwin Locomotive is on display at the Warther Museum in Dover, Ohio.
The others are the work of several RedBubble artists. Enjoy!
<> – - – - – <> – - – - – <> – - – - – <> – - – - – <> – - – - – <> – - – - – <> – - – - – <>
Baldwin Locomotive 1930 by Bob Hardy Jacksonville, FL, USA

Canadian Pacific Railroad by Sean Jansen – Calgary, AB, CN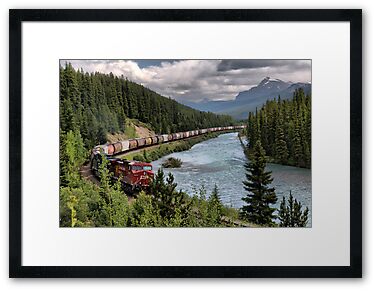 Heaven One by Paul LouisVillani – Melbourne, Vic, AU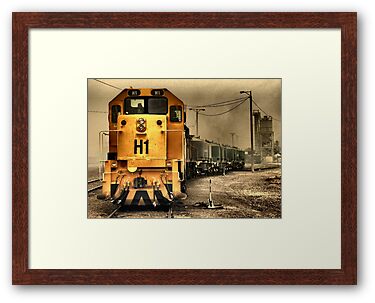 Nostalgic Era by Steven Agius – Melbourne, Vic, AU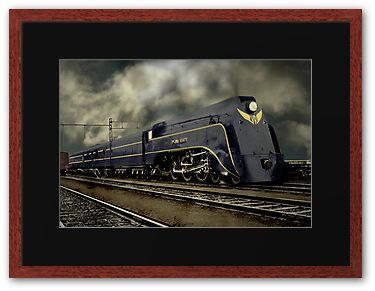 Florida East Coast Railway-1594 by Tomas Abreu – Miami, FL, USA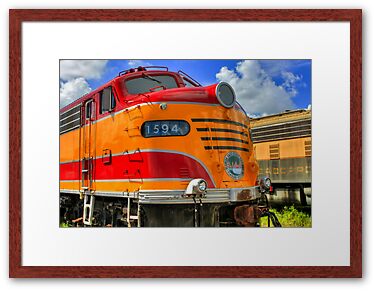 Eurostar X by John Michael Sudol – Baton Rouge, LA, USA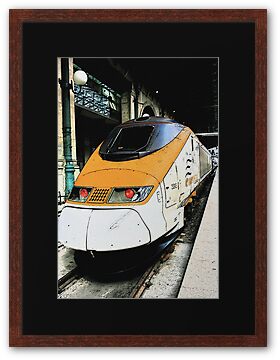 Brunels Saltash Bridge by Mike Jeffries – Cambridge, UK

The Torbay Express by Mike Jeffries – Cambridge, UK

The Flying Scotsman
by
John Hayes
– Cheltenham, UK
The Iron Duke by Kevin Bailey – York, UK