MADVLAD (WALT EVANS Esq.)
I'm sorting out my Journal and noticed I had two articles about Madvlad, so I have combined them into one.
My friend Walt Evans (Madvlad) had some of his paintings displayed in a local restaurant and sent me photos of them. It's always great to see friends' work getting publicity it so rightly deserves and Walt is one of the most productive and imaginative artists I know. Take a look at these fantastic pictures displayed where people can view them at their leisure while enjoying a meal … cool!
When you've seen the exhibition, take a look at Walt's portfolio please.
Walt is one of the most popular people on Redbubble and many have done poratraits of him, myself included – a portrait of Walt (Madvlad) and here it is:
Here are a few of the portraits of Walt that other Redbubblers have done:
First, here's a portrait of Walt done by Andrea Verstegen
… and John Dicandia has also done a portrait of Walt:
… oh, and funkyfacestudio has done one too:
…. and Martin Derksema did the Madvlad Museum of Art:


and he also did this one:
…. and Paul Romanowski did a comic strip feature of Walt:
A lady called Olga Romanova (click here) did this of Walt:
… Sarah Hoffman has done a painting of Madvlad too -
… and Virginia McGowan has done a super one here too: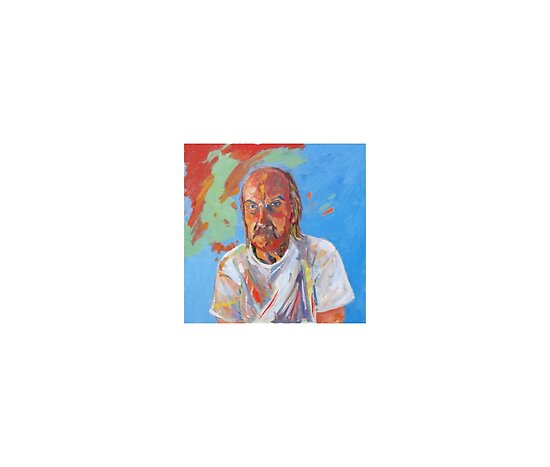 Now go visit this great guy's portfolio by clicking here
Don't forget – take a look at Walt's portfolio please.
Thanks,
Dave.