MEETING TOM GOMEZ IN EDINBURGH
One of my favourite photographers on Redbubble is Tom Gomez
Not only does he do superb photos, but he also does brilliant descriptions too.
I've been in Edinburgh (Scotland) over the weekend and Tom and his wife Sylvia travelled from South Queensferry to meet me on Princes Street.
Tom treated us to hot drinks and fruit muffins and we had a lovely long chat. I have to say that everyone is right when they say what a lovely man Tom is. He and Sylvia are very friendly warmhearted people and it was a pleasure to meet them both.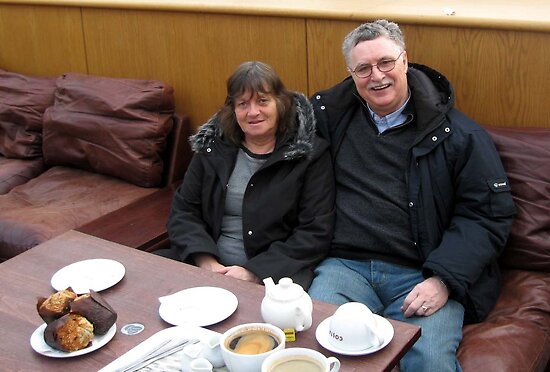 Please pay Tom's portfolio a visit if you haven't already done so …. there are lots of fantastic photos to view on all sorts of subjects and it is one of the best-organised portfolios on Redbubble