There have been a few occasions in the past where I've been less than happy about the quality of some of RB's products… at one time their cards were printed poorly and their calendars were published on thin paper and the printing was dark and oversaturated. And I've even made mention of these problems in the odd journal…
But fair is fair, and when I'm happy about something I feel like blowing the horn even louder…
Having sold a couple (no… not a few…) copies of my 2012 Katz Calendar,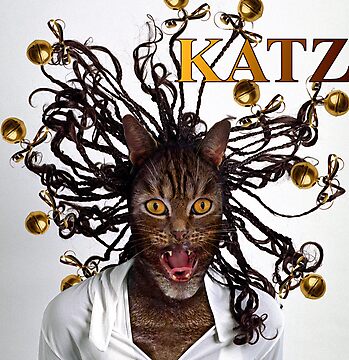 I thought I'd push the dingy out and cop one myself just to check it out for real and make sure the few who forked out for it had reason to be cheerful.
It arrived today, and I have to say I was blown away by the quality.
The paper is REALLY thick enough to last the year even if you've got kittenz and/or young kids with grubby pawz and wet tailz…
And the printing is beautifully done with plenty of punchy contrast, but without loss of detail.
And to make it perfect, the wrapping and handling is finally robust enough to get to Belgium from whatever planet they're made on in mint condition as previously I got a couple that were fatally bent or wrinkled.
So big thanks RB for producing a killer product that would be happy in even the most demanding environment, and make even the most demanding environment happy.
Happy holidayz to all :-)))
BillyBoyxo